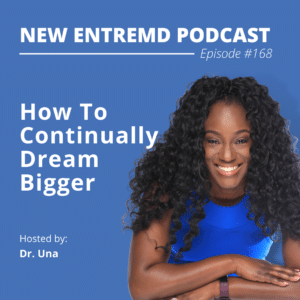 A week ago, I went on a road trip with my husband and we went to Gaylord Opryland that had 513 rooms. Made out of rocks. And it was built in 1913. And it was just an amazing place. 
And I started to think to myself, what was the creator thinking? Like what made that person build a place like this? And when I did my research, all of those rooms were done in just a year! It was mind-blowing! Who thinks like that in 1913? There weren't even cranes yet or the other big stuff to help you work on buildings. 
I believe that building started as a dream, and they turned it into a reality. But what if they didn't dream big? What if they didn't take the risks and didn't leave their comfort zones? 
In this week's episode, I will share how you can get out of your comfort zone, find what sparks you so you can continue to dream big and achieve those dreams. Because you have to remember that we're designed to conquer things. We're designed to do things we haven't done before. 
If you need help either discovering your zone of genius or figuring out how to present it to the world, you need to join the EntreMD Business School. Enrollment is closed for now but you can join the waitlist for the grand reopening and in the meantime, listen and apply what I'm sharing on the podcast. 
If you loved this episode of The EntreMD Podcast, I invite you to join my signature subscription program EntreMD On Demand, giving you access to a library of business courses designed to help you thrive as a physician entrepreneur! 
What You'll Learn from this Episode:
How you can continue to dream big by going out of your comfort zone
Three ways you can do to continue to dream bigger
Finding the spark that will help you continue to dream bigger
Listen to the Full Episode: