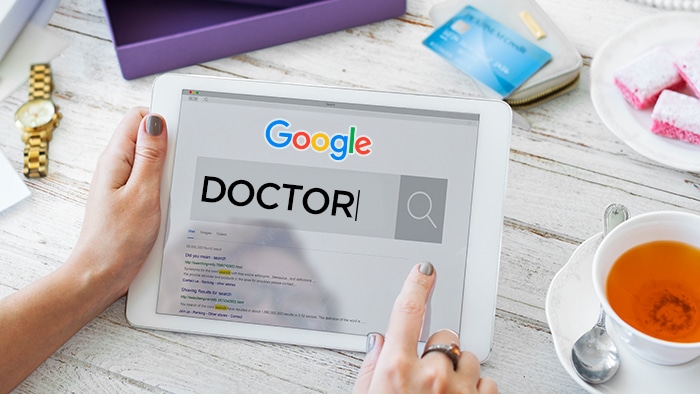 I think it's fair to say that life before Google was significantly different than life since Google has become a household name. They democratized access to information and brought the real world online.
Society even upgraded the company's name from a proper noun into a verb. That's powerful.
Gone are the days of phone books and spending countless hours in the library with volumes of reference books. Now we just Google it.
And whether you like it or not, whether you think Google has created casualties — by improving access to fake news and misinformation — Google is here to stay, and learning how to rank well on it is something that we, as doctors, can't ignore.
We all need to be on the coveted first page of Google. Unfortunately, there isn't room on the first page for everyone, so investing time into understanding how to get a spot on that first page is crucial.
If you want people to find you when they search for "doctor," Google is the game you need to play. You can't afford to be on a second, third, or fourth page. No one has the time or patience to search that far.
There are simple ways to change your rank on the world's most popular website. Once you've ensured you have these in place, you can move on to figure out how Google's algorithm works. And that's where the real ranking difference can be made.
Simple Ways to Stay Close to the Top of Google Ranking
When someone searches for "doctor" near their location, they'll find local results across Google in places like Maps and Search. Whether they're searching for "pediatrician," "family doctor," or any specialist, Google immediately puts its powerful search engine to work and instantly comes up with websites that offer this type of service.
Here are the first two basic ways to help you rank well on Google:
Enter Complete and Accurate Information
Local results favor the most relevant results for each search. Businesses with complete and accurate information are easier to match with the right searches.
Ensure you've entered complete business information in your "Business Profile" so users know what you do, where you are, and when they can visit.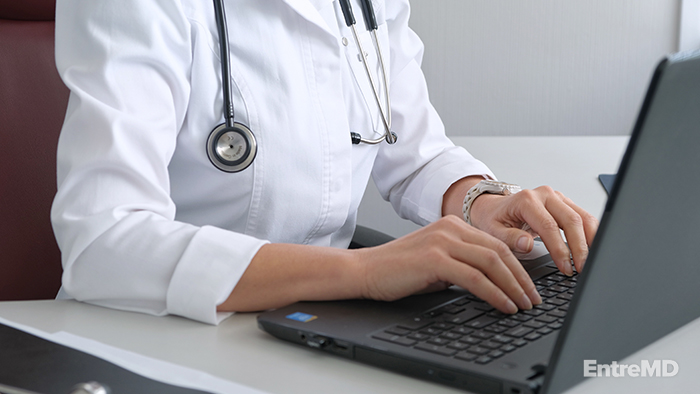 Provide information like (but not limited to) your:
Category
Physical address
Phone number
Hours
Update your business hours regularly as needed, including when you open and close and special hours for holidays and events. Listing accurate hours lets patients know when you're available and gives them confidence that your business will be open when they arrive.
It's crucial to keep your information updated as your business changes. If any business information is listed incorrectly, you risk losing new patients and damaging the confidence of existing patients.
Manage and Respond to Reviews
Responding to online reviews can help solidify your online reputation. When you reply to reviews, it shows that you value your patients and their feedback.
High-quality, positive reviews from your patients can improve your business visibility and increase the likelihood that a new patient will call your office. Thank the reviewer and, if appropriate, incentivize them to recommend you to their friends and family.
How to respond to positive reviews:
Respond promptly.
Address the reviewer by name.
Thank the reviewer for leaving a review.
Acknowledge the reviewer's key points.
Share your positive reviews elsewhere.
Perhaps even more important than responding to positive reviews is how you deal with negative ones. Acknowledging the pain points from the review, addressing them in your response, and assuring them (and anyone reading the review) that you will contact them if they need further help makes a significant difference in ranking.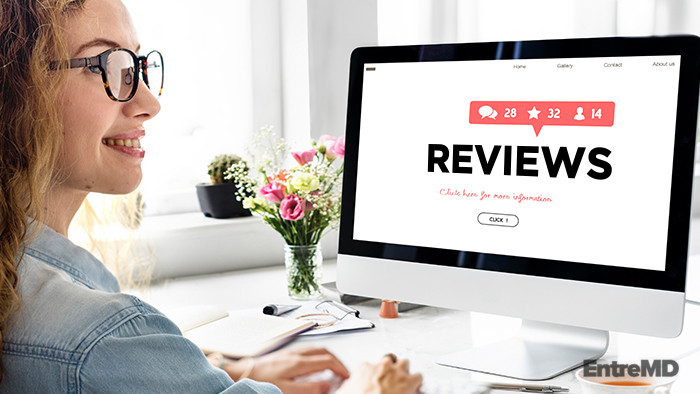 How to respond to negative reviews:
Respond within a day rather than several days.
Address the customer by name.
Thank them for voicing their concerns.
Apologize for not meeting their standards.
Directly name the concern.
If a valid explanation exists for why they experienced subpar service, provide it. But don't make up excuses if they don't exist. Instead, show how you'll address the issue in the future.
Invite the customer to contact you outside the review to discuss the situation further.
Don't delete the negative review, which may lead to a new review from the customer saying that you deleted the review. That makes you look even worse.
Harvard Business Review released a study examining whether replying to customer reviews resulted in better ratings. They did. The authors suggest that better rankings came regardless of whether management responded to positive or negative feedback.
The analysis suggested that responding to positive reviews "has the same benefits" as responding to negative comments. All because of people's natural allergy to conflict.
"If the consumer notices a manager responding to past reviews, they might decide not to leave a trivial or unsubstantiated negative review, to avoid a potentially uncomfortable online interaction with the manager," the authors wrote. "Even though reviewers don't have to meet the manager in person, an online interaction between the two parties is permanently recorded and available for anyone to read in the future. To avoid situations like this, some consumers might choose not to leave a negative review."
How Google Determines Local Ranking
Local results are based on relevance, distance, and prominence. A combination of these factors helps Google find the best match for your search. For example, their algorithms might decide that a practice farther away from your location is more likely to have what customers seek. Google will then rank it higher in local results.
Relevance refers to how well a local business profile matches what someone is trying to find.
Distance considers how far each potential search result is from the location term used in a search. If a user doesn't specify a location in their search, Google will calculate the distance based on what they know about their location.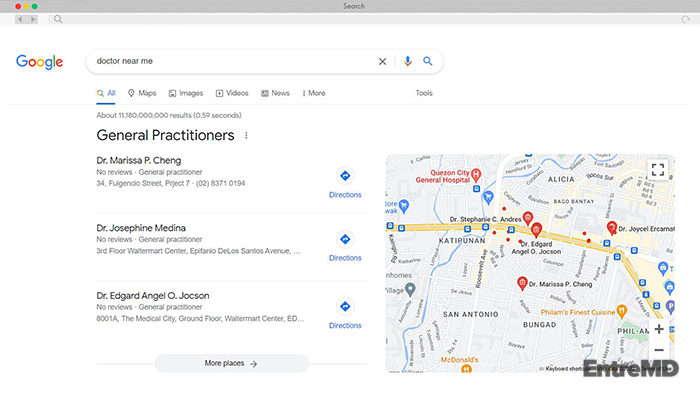 Prominence refers to how well-known a business is. Some places are more prominent in the offline world, and search results try to reflect this in local ranking.
Prominence is also based on information that Google has about a business, from across the web, like links, articles, and directories. Google review count and review score also factor into local search ranking.
More reviews and positive ratings can improve your business's local ranking. Your position in web results is also a factor, so search engine optimization (SEO) best practices apply. That's where algorithms come into play.
Google Algorithms
Even though Google has been such a powerful force in our lives for the last 10+ years, ranking high on Google is still one of the biggest challenges. That's mostly because it's so competitive. But after the online competition you battle, the challenge comes down to figuring out how Google's algorithm works.
My Google search led me to some of the best practices for ranking high on Google. You might be using some of these tips already; others might be new to you. I've been reviewing each of these for my benefit and taking stock of where I can make any changes.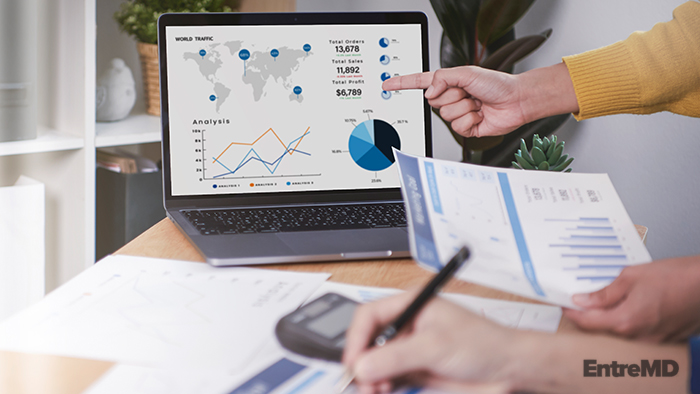 Here's a mind-blowing statistic I recently came across:
The first five organic results on the first page of Google generate more than 67% of all clicks.
Ultimately, more people visiting your website gives you more opportunity to turn these visitors into customers. Whether they currently don't have a doctor or are looking for a different doctor.
It's about more than just getting new customers. It's also about boosting your online credibility. If you can convince your target audience that you're one of the most credible sources in your niche, you'll have a better chance to turn leads into customers.
On-Page Search Engine Optimization (SEO)
On-page optimization is still one of the easiest ways to boost your rankings on Google. This refers to all the page elements you can "optimize," like headlines, page titles, and images.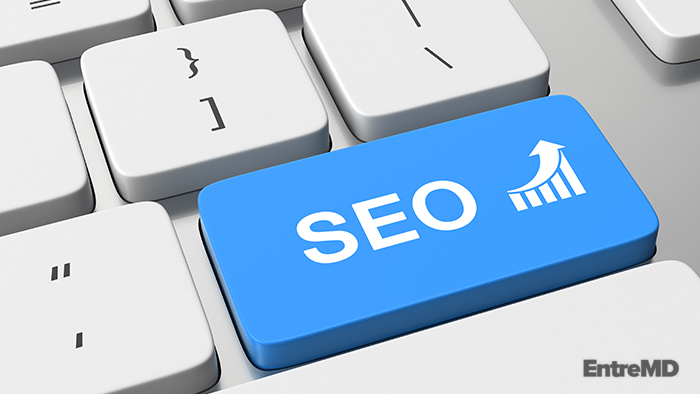 Use keywords that best describe the content of your page or post. The trick is to use the word or phrase that someone who needs your service will type into the Google search bar. You need to put yourself in your patients' shoes to imagine what search terms they would use to find you.
Some best SEO practices are using your keywords at the beginning of your title tags, focusing on creating long-form content (at least 1,800 words), and inserting your keyword twice on each page.
Technical SEO
You'll also need to make sure your website is designed in a way that search engines will be able to find, crawl and index your pages.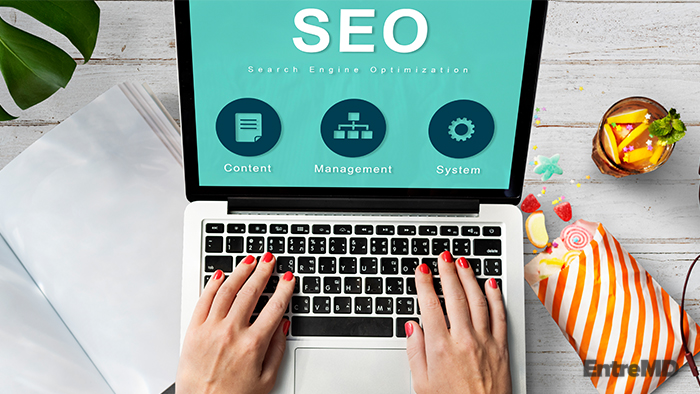 The criteria Google uses for this include:
Secure pages
Optimized for mobile devices
Fast loading pages
Links that work
Original content
High-Quality Content
Backlinks play a huge role in Google's algorithm. This refers to links posted on a third-party website that link back to your website. One of the ways to do this is to get visitors to your website to share your information on social media.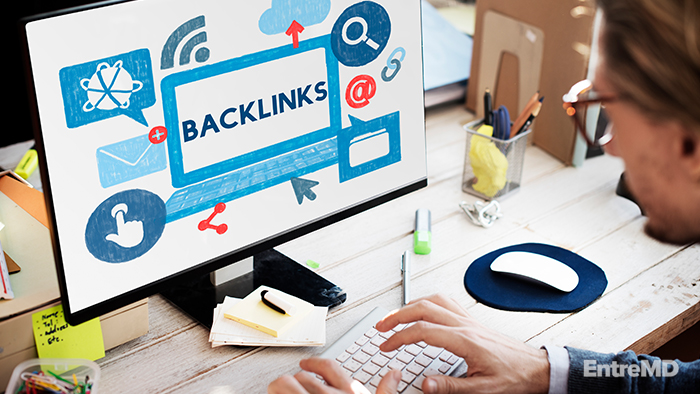 Creating valuable and relevant content is one of the most helpful ways to get Google to notice you. Delivering well-written, helpful, and engaging posts shows others that you're an expert in your niche. The more people who link to your content, the more those links tell Google that you're credible and shareable.
Internal Links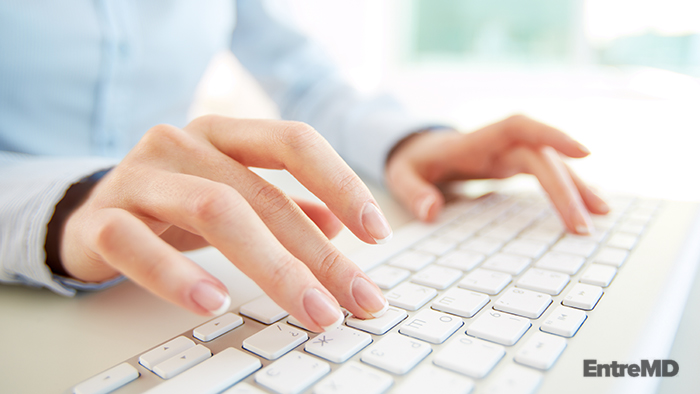 While backlinks relate to your content, internal links are hyperlinks that click back to another page on your website. This helps Google find and index your web pages.
Latent Semantic Indexing (LSI) keywords
LSI's are phrases that are related to your keywords. They're not just synonyms but phrases and words that are closely connected to your main keyword.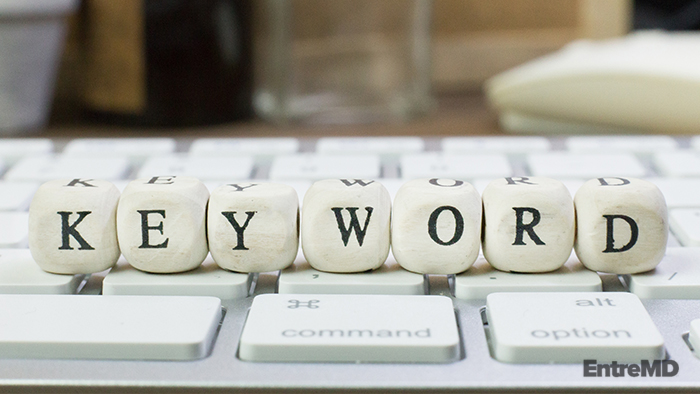 While it used to be good enough to use the same keyword repeatedly (stuffing) to attract Google's attention, Google now wants to find out what your page is about in general. And it's become smart enough to recognize LSI keywords.
There's online help with finding LSI keywords. Check out LSIGraph or KeySearch.
These are three elements that Google looks at when considering your website's ranking potential. It's even more important when your site focuses on medical information.
Including a short bio on your website that shows your credibility and experience will help build your credibility and expertise.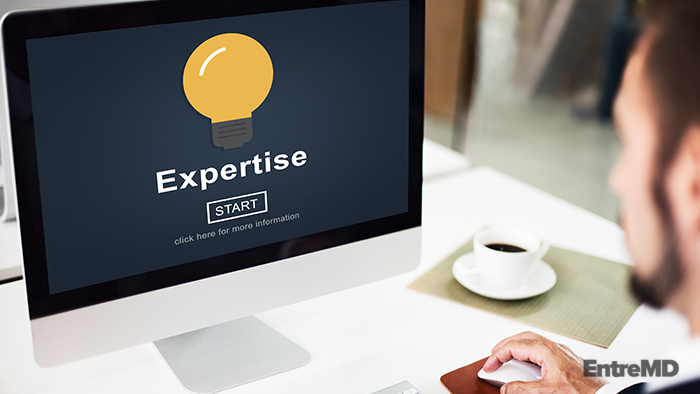 Showing your authoritativeness can be accomplished through press releases or any way you can share recognition you've been given. This builds your online reputation.
Google decides if you are trustworthy when you score high on the first two elements. If you demonstrate that you're qualified to write about a topic and other sources refer to you because of the value of your offer, Google will take notice.
Search Intent
Google rewards websites that share the content people are searching for most often. Learning what your target audience typically enters into Google's search bar can give clues to what your audience wants to know.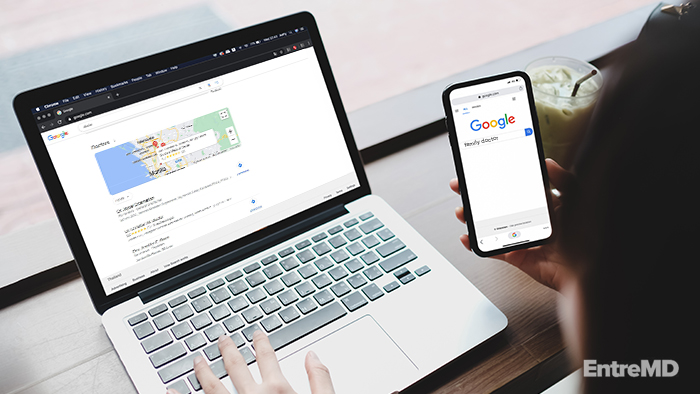 Make sure you address those issues through how-to-guides, real-life examples, or tips for beginners.
Video
While keywords and content are kings, video is another important way to catch Google's attention. Embedding videos on your web pages can help you create your own YouTube channel where you upload them.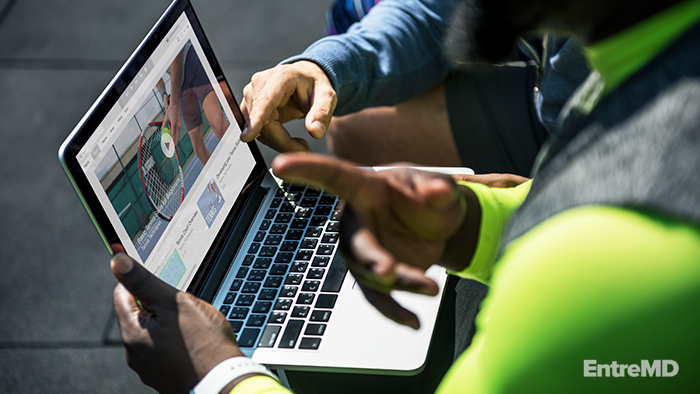 This keeps visits on your site for longer and also helps signal to search engines that your site matches the intention of those who are searching online.
Bounce Rate
If your site's visitors look at one of your pages and quickly leave to go back to the search engine, your rankings take a hit. Google rewards sites where people stay longer as they assume the reader is enjoying and getting value from what's been put online.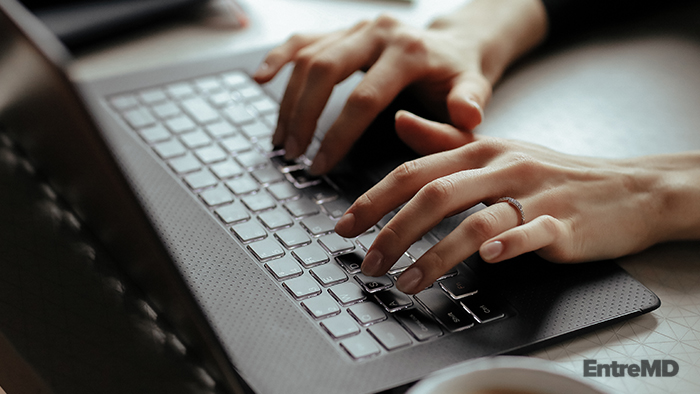 To keep your bounce rate low, make sure that all the important information can be seen before the searcher is required to scroll further down the page. Adding a table of contents and visual elements like infographics or videos will catch and hopefully keep attention longer.
Statistical Data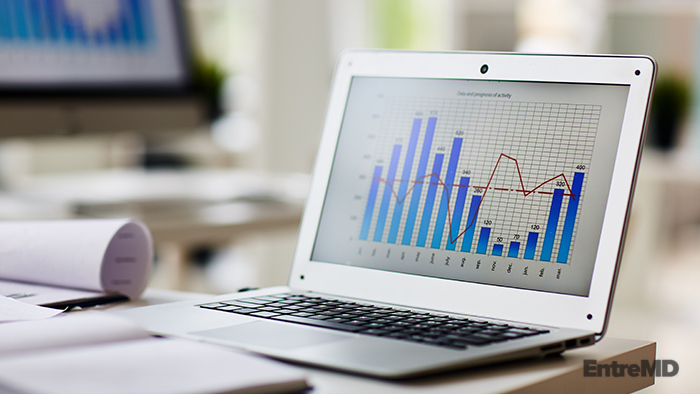 Sharing facts and figures that others can quote earns you valuable backlinks. Share them in an infographic, and your readers will stay longer. And Google will respond by improving your ranking.
Click-Through Rate
Your click-through rate refers to the ratio of users who click on a specific link to the number of total users who view a page.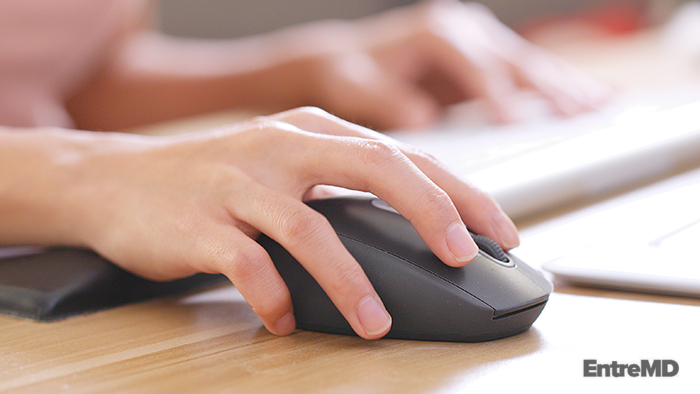 Pay attention to your click-through rate by focusing on your metadata, like the URL and the metadata description that appears below the search result. If this information looks relevant and credible, your click-through rate improves and then boosts your ranking.
Brand and Content
When it comes to brand, apply the E-A-T strategy. Are you trustworthy? Are you believable as an expert in your field?
If your current level of expertise or standards has changed, make sure to update the information on your site or even remove it. Don't just keep content on your site because you think quantity trumps quality. It doesn't.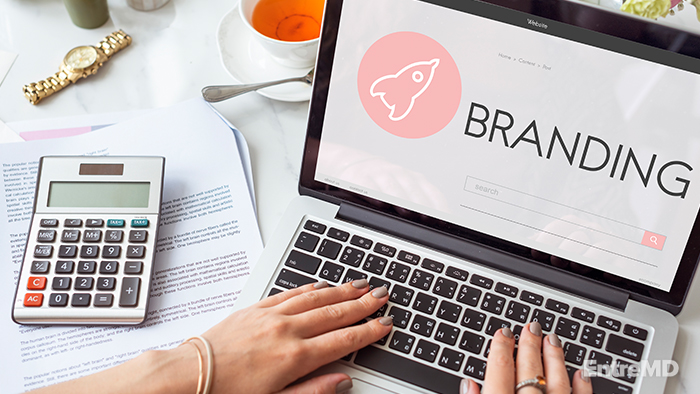 While there's endless information online on how to rank well on Google, this overview gives you the Coles Notes version. And as I've benefitted from learning these things, I wanted to pass them along to you.
What other strategies have you used to improve your Google ranking?
Or, if you want to have a conversation about ways to build profitable businesses so you can live life and practice medicine on your own terms, I'm here for you.