If the research numbers are correct, one in five physicians intends to leave their practice within the next two years. In a survey of more than 20,000 respondents, the leading reason for this is due to COVID-related stress.
Medscape also surveyed 2,500 physicians on why doctors were contemplating leaving their clinical practices, and the numbers were similar — 22% of the physicians surveyed said they were considering quitting their practice.
Many of these doctors aren't looking to retire — they're interested in moving from clinical to nonclinical work. The top three nonclinical fields of choice include teaching, business, and writing.
But if you're looking for a new and different career in medicine that's not centered on teaching, business, or writing, the field of pharmaceuticals may be of interest. As a doctor, you have already gained experience and expert knowledge of medical conditions, clinical care, and the healthcare industry. That gives you a head start in the skills department for becoming a pharmaceutical researcher, consultant, or provider.
What is Pharma
In a nutshell, the pharmaceutical industry is made up of companies that research, develop, manufacture, market, and distribute drugs and devices related to healthcare. These drugs are then prescribed to patients to cure diseases and alleviate symptoms.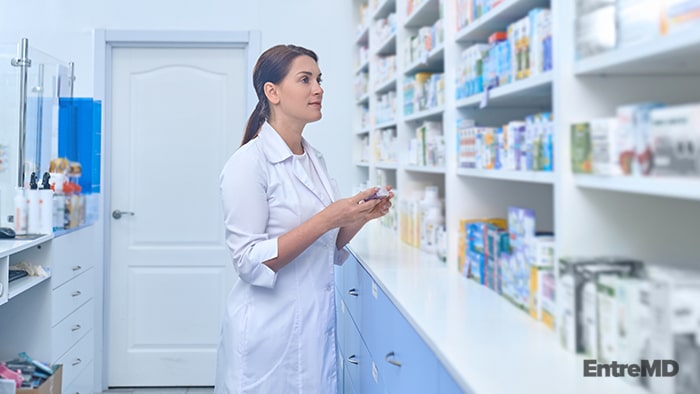 Science Direct digs into the roles, motivations, and perspectives of physicians in the pharmaceutical industry. They state that while physicians "occupy a significant number of key positions in the pharmaceutical industry, practicing clinicians are often unaware of the variety of career paths within this industry, or of the structure of a pharmaceutical company."
Physicians can use their medical knowledge for a pharmaceutical career in many different ways. Newly trained doctors who want to immediately transition to a career in pharma can enter as project physicians or study-responsible physicians. Experienced and highly-qualified doctors may qualify to enter the field as medical experts or in executive leadership positions.
Similarities and Differences Between Pharma and Patient Care
Working in the pharma industry is, without a doubt, significantly different from working in individual patient care. If you've been a clinical doctor for many years, the transition period may be challenging.
The similarities are you'll still work in a field committed to improving patients' lives, using your medical knowledge and continuing to add to that education, collaborating with academics and other experts across healthcare specialties, and using scientific rigor as a key to success.
The differences between the two fields are you'll have no or limited patient contact, and the impact you make will be long-term and on a bigger scale with more indirect outputs. The frequency of your interactions with nonhealthcare professionals will increase, and your working days will be structured differently.
What will help you be successful as a physician working in the pharmaceutical industry is your "profound medical and scientific knowledge." You'll benefit greatly from your background as you identify unmet needs and evaluate and interpret clinical studies and scientific data.
It's also helpful if you can offer strong verbal and written communication skills, as much of the work in this industry involves interaction with internal and external stakeholders. You may also contribute to publishing articles, safety reports, or educational materials.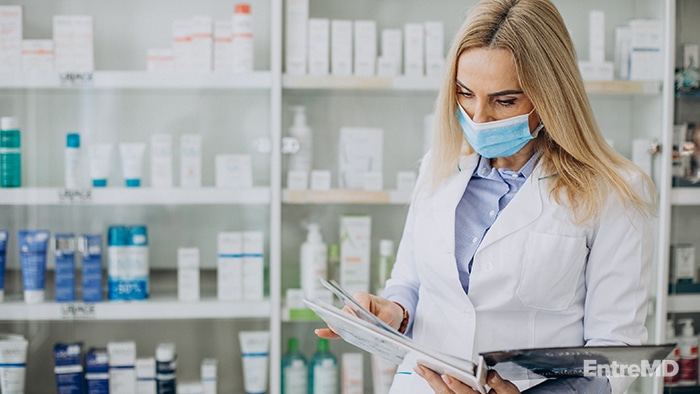 Medic Footprints suggests that doctors are well suited to work in pharma as they have an aptitude for:
Academic achievement
Continuous learning
Managing complex and challenging problems
Advocating for patients and improving healthcare
Working effectively and sensitively with people from varying professional and personal backgrounds
High ethical standards and integrity
When it comes to the type of work environment doctors can expect in a pharmaceutical setting, they offer these benefits as a way of identifying whether or not you would flourish and enjoy working in this field:
There are many opportunities to use and develop management, leadership, and strategy skills that you naturally have or have gained with experience.
The pace is dynamic and fast, and the environment is varied and intellectually stimulating.
There's a realistic opportunity to create a healthy and sustainable work-life balance, with most doctors having the freedom to work between 40 and 50 hours a week without needing to be on-call.
Roles of Physicians in the Pharmaceutical Industry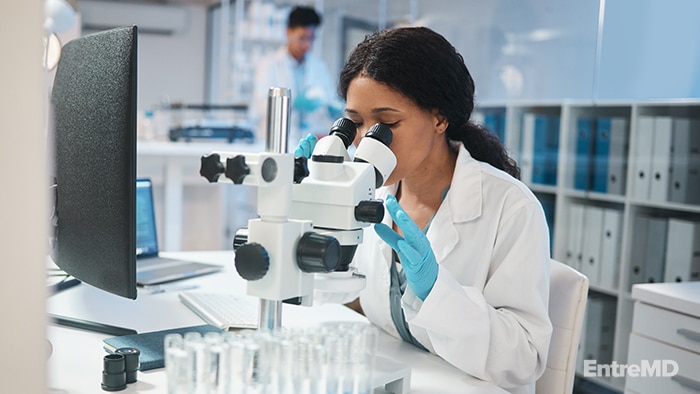 In the same Science Direct article referenced above, they describe the roles of physicians in a pharmaceutical company as:
Research and development
Medical and scientific affairs
Pharmacovigilance
Regulatory medicine
Other sources identify an additional role in the industry:
Research and Development
Research and development (R&D) have many interesting jobs suitable for doctors with clinical or biomedical training and experience. They seem to fall into two categories: preclinical and translational research or early- and late-stage clinical development.
There are a variety of jobs physicians can do in pharma R&D. Preclinical and translational researchers "examine novel uses of existing drugs." They assess whether drugs are safe when tested in animal modes and help validate and interpret pharmacodynamic or pharmacokinetic data from clinical trials.
Other responsibilities include "developing and implementing experimental strategies as well as authoring or reviewing regulatory documents."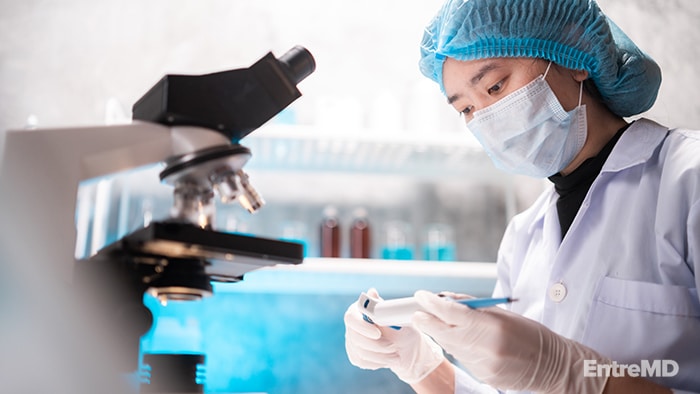 Then there are several specialty-specific jobs available under this umbrella. Some of these are:
Pathology — working directly with the preclinical and translational research teams in the area of new drug target identification.
Biomarkers — doctors who work in this discipline collect samples from patients enrolled in clinical trials to assess and analyze the samples to "demonstrate the pharmacodynamics" of the experimental drug.
Diagnostic leads — developing diagnostic assays to identify patients who may be expected to respond to a particular therapeutic.
Toxicology — physicians work in toxicology departments to make sure that drug targets are specific, and where they are not, they evaluate the risks of a particular drug treatment.
Early- and late-stage clinical development is the other "lane" in R&D. Doctors with clinical experience who also have conducted research in academic or community healthcare settings can work in this area. They will be involved in designing clinical trials, writing protocols, preparing documents, and assessing the risk-benefit of particular drugs.
Clinical developments happen once a drug has been determined to be "safe" in vitro or animal modes. Some specific jobs in clinical drug development are:
Early-stage clinical development — as the name suggests, this is the first trial stage of in-human trials. They examine data and the experiences of the treating clinician and the trial participants.
Late-stage clinical development — once the early-stage testing has been completed and approved, the late-stage work begins. Doctors working in this field lead the "proof-of-concept" trials. They'll interact with internal pharma colleagues like biostatisticians, clinical research associates, clinical pharmacologists, and database managers.
Medical and Scientific Affairs
Also known as medical advisors, medical information managers, or medical scientific liaison officers, this department within a pharmaceutical or medical device company communicates directly with healthcare providers and manages relationships with "key thought leaders and stakeholders."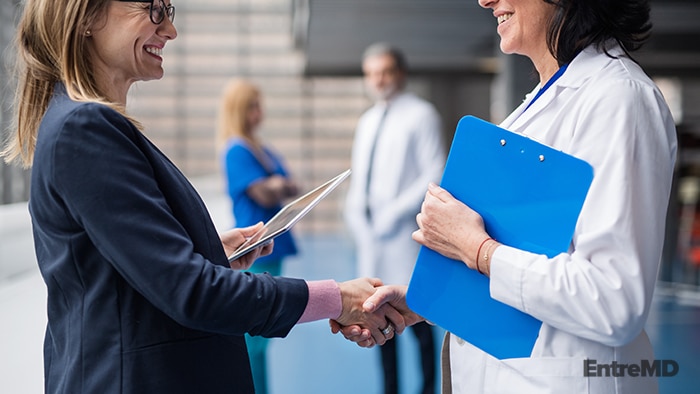 Medical affairs directors are usually Doctors of Pharmacy (Pharm Ds), while medical science liaisons (MSLs) can be medical doctors or have a degree in pharmacy. They are responsible for communicating "precise medical and scientific information…about off-label usage, publications, safety information, and independent medical education."
For doctors without strong bench research backgrounds, the medical and scientific affairs sector gives you a chance to experience your leadership skills using your experience and expertise. These are managerial positions that require excellent writing and verbal communication skills.
Pharmacovigilance
Also known as drug safety, pharmacovigilance is another field where physicians can do interesting and important work. When "adverse events" happen during clinical trials or clinical practices, data is collected and monitored so that safety reports can be written.
The data will be interpreted, and "safety signals" will be first discussed with the global safety monitoring team (SMT) before being discussed with the health authorities if necessary. They'll then develop an action plan on a global level to "improve the safe and adequate use" of the medication in question.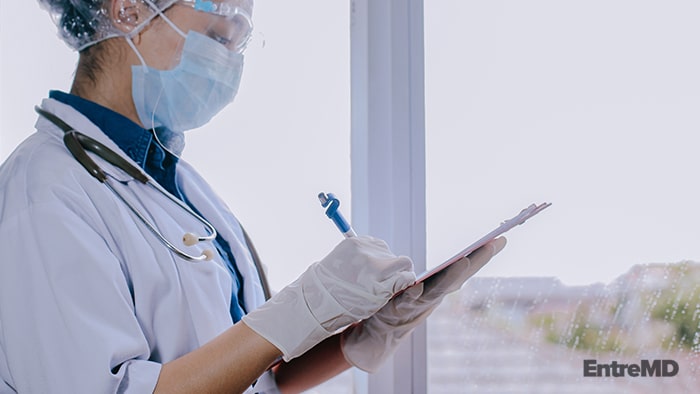 Called "adverse event reporting," pharmacovigilance officers may recommend dose adjustments, discontinuation of the treatment, or changing the warnings and precautions on drug labels.
This area of pharma involves lots of communication with other physicians, healthcare professionals, patients, healthcare authorities, data scientists, and statisticians.
Regulatory Medicine
If you enjoy policy implementation and coordinating writing reports, a role in regulatory medicine might be a good fit for you. The governing body in the United States that oversees pharma is the US Food and Drug Administration (FDA).
The main role of a physician working in regulatory medicine is coordinating and submitting documents to the FDA to "obtain or maintain the marketing authorization for a drug." These include the NDA, marketing authorization applications (MAA), and drug labels.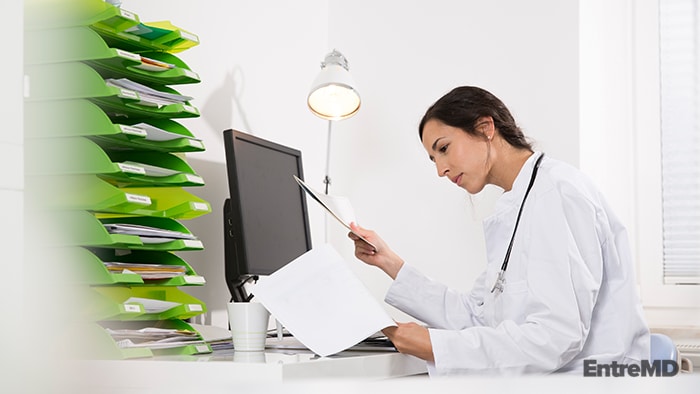 The policy work done in regulatory medicine implements policies regarding compliance with "good clinical practice" (GCP) and "good pharmacovigilance practice" (GPP).
Big Pharma and Small Pharma
"Big pharma" is a term that's used to describe global pharmaceutical companies. Many of these base their head offices in the US. According to BioSpace, these big organizations have a huge and growing influence worldwide on the medical industry.
They are typically the "blue chips" of the pharma world and have been around for a long time.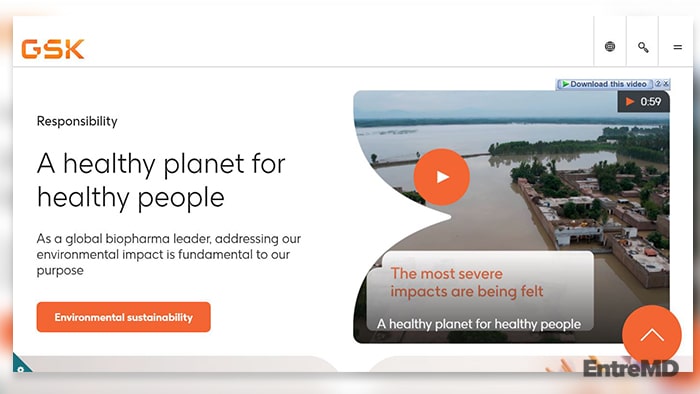 Examples of big pharma companies include:
Small pharma can be anything from a start-up pharma company to a medium-sized organization. They will usually have less than 500 employees and tend to focus on niche markets and therapeutic areas. Doctors working for small pharma tend to specialize in fewer products and smaller portfolios.
While big pharma has always had the edge in the industry, things seem to be shifting. In their Pharmaceutical Innovation and Invention Index for 2022, IDEA Pharma CEO Mike Rea said, "I think this year proves you don't need to be a large player anymore to launch a drug, especially with the more rare and novel formats of drugs."
Three small pharma companies made the Top 5 List, and two other small pharma companies hit the Top 30 list for the first time.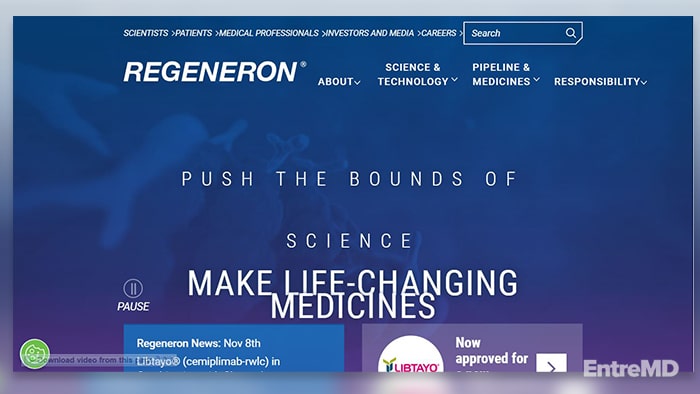 These small pharma companies include:
In researching this topic, I came across an article from Real Staffing. They offer helpful insights into the different work environments that come with big and small pharma. These insights let you line up your personal priorities and preferences with the choice that's right for you.
Choose big pharma if you:
Like to focus on smaller elements of projects
Prefer structured processes
Like high job security
Focus on progression
Choose small pharma if you:
Think about the bigger picture
Prioritize company culture
Like greater financial rewards
Look for high job satisfaction
The article goes on to unpack each of these priorities and preferences and is well worth the read.
Research organizations support the medical industry and can be academic institutions or contract research organizations. They work primarily with drug discovery processes. The core activities these institutions or organizations can provide are clinical trial management, data research, and project management.
The last two-and-a-half years started a growth spike in this service niche from $73.38 billion in 2022 to an expected $163.48 billion by the end of the decade.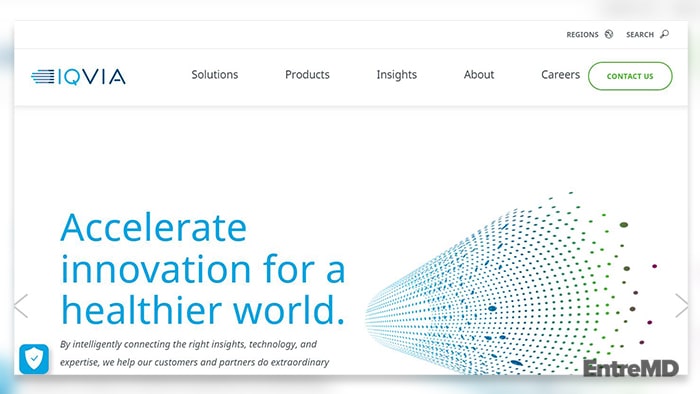 Currently, some of the top research organizations in the country include:
Specialized medical device companies are viewed by some as falling under the pharmaceutical umbrella, while others consider it a separate branch. What is undisputed is that both drugs and devices are regulated by the FDA, and the opportunities for doctors to switch to this area of life sciences are enormous.
What's also undisputed is that specialized medical devices is one of healthcare's fastest-growing fields.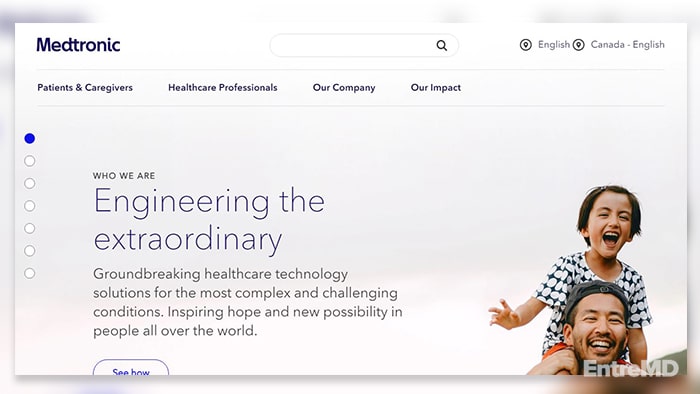 Five of the leading-edge specialized medical devices companies that are currently developing a broad range of devices are:
Training for a Career in Pharma
While some roles in pharma won't require extra education and training beyond your medical degree, many jobs require special training. You may need to get specific certificate training to qualify for certain jobs.
Novo Nordisk offers pharma programs to medical doctors who have two to five years of clinical experience. Their pharmaceutical medicine program (PMP) is a two-year program offered to five participants, after which the graduate is offered a permanent job in the company.
The program is "structured around three main activities." These are clinical drug development, global medical affairs, and global safety. Novo Nordisk currently employs over 700 medical doctors and has more than 90 years of experience.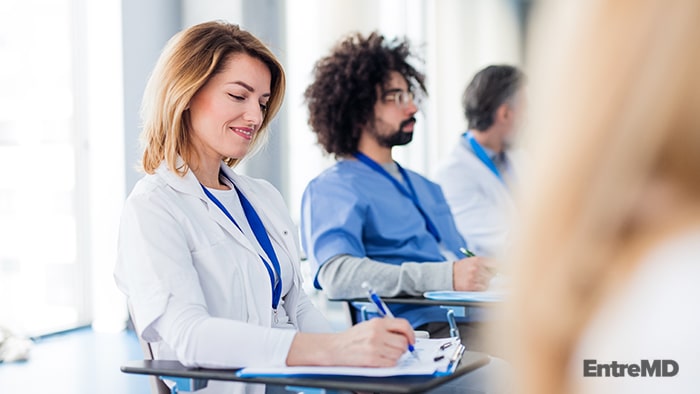 The New England Journal of Medicine wrote a recent article called: Outside the Fold: Exploring Nonclinical Work Opportunities for Physicians. While not specifically about work in pharma, it included a "range of helpful tips for [those] considering moving into nonclinical work." These three tips came from the physicians who were interviewed in the article:
Thoroughly explore your options — and your motivations.
Start networking and keep doing it.
Don't quit your day job — yet — and don't expect greener pastures.
In short, the world of pharma is all about drug development at all stages, and if you're passionate about this aspect of patient care, there is room in pharma for you. Pharma influences the care of thousands of patients and fulfills the internal drive we, as physicians, are motivated by.