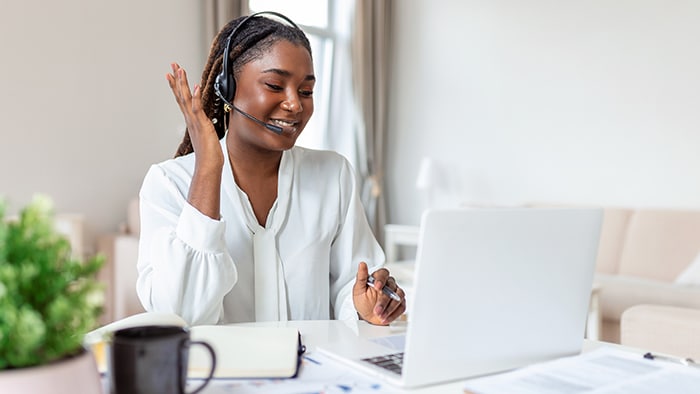 Physician consultants are licensed medical professionals who work on the business side of the medical industry rather than on the doctor-patient relationship side.
In general, these consultants help improve medical institutions' processes by focusing on improving the relations and daily operations of hospitals and medical staff. Physician consultants can also work to ensure a medical office's workflows promote the best level of patient care.
There are a couple of ways to structure a career as a physician consultant — working as an employee of a consulting firm or as an independent contractor. Some consultants consult as a side hustle while still practicing medicine and seeing their own patients.
The goal of a physician consultant varies depending on the needs of the specific institution that is hiring. For example, their goals may be to improve the function of the healthcare business or they may be to improve the quality of patient care. Sometimes, the goal may be to improve the working environment for other physicians in a particular hospital or medical practice.
Benefits of Being a Physician Consultant
Probably the best benefit being a physician consultant offers relates to income. A physician consultant makes a lot more money than a practicing physician.
The average pay for a physician consultant in the United States is $381,756 a year and $184 an hour. The average salary range for a physician consultant is between $249,332 and $522,744. That average salary is expected to grow even more (up to $439,843 annually by 2025).
Next, the work environment of a physician consultant has some definite upsides. As a practicing physician, it is common to have to work on-call hours. Physician consultants, especially independent contractors, don't work overtime or on holidays or weekends and can have a much more flexible schedule.
They're able to choose the assignments they want to take on and decide how many days or hours to work each week. Physician consultants are basically their own bosses, making all of the decisions for how they want their business to operate.
This makes it an attractive option for physicians nearing retirement who may want to slow down and work fewer hours.
There is a lot of variety that comes with being a physician consultant. They can work as independent contractors for medical companies, governments, and attorneys, each offering a wide and interesting variety of work tasks.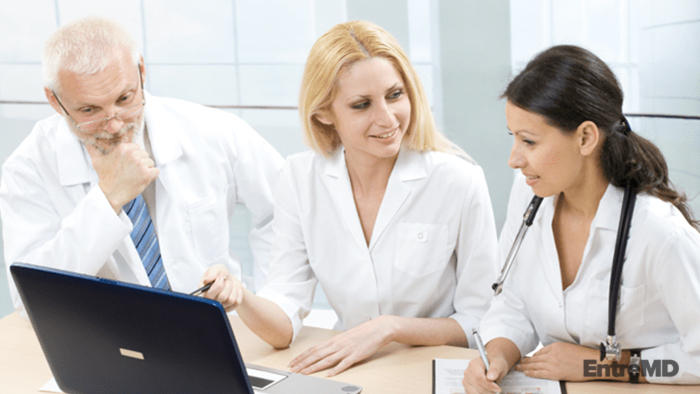 On a practical level, there is a lower risk that comes with being a physician consultant. Seeing patients and performing medical procedures all come with a great deal of risk, which can be stress-inducing, even for the best and most experienced physicians.
Consultants have considerably less risk of malpractice lawsuits because their primary job duties don't involve examining and diagnosing patients. Their interactions with patients won't be the primary focus. Instead, they will be replaced by interactions with administrative staff and other physicians. That immediately reduces the risk of medical mistakes and malpractice claims.
Working as a consultant involves little to no overhead. This eliminates the worry of paying rent for a medical office or practice. Consultants don't have to pay employee salaries or benefits.
Overhead can eat up a sizable chunk of profits. The less the overhead costs are, the more profit there is to be made. As a consultant, overhead costs can be close to zero.
Medical insurance is a significant cost that's required whenever a doctor has patients or performs medical duties. For physicians across all specialties, malpractice insurance costs an average of $7,500 per year. Surgeons often pay as high as $50,000 per year.
Physician consultants don't need malpractice insurance, which significantly lowers out-of-pocket expenses. It's always a good idea, though, to carry general liability insurance and omissions insurance. The good news is that these insurance policies aren't as expensive as malpractice insurance.
Qualifications for Becoming a Physician Consultant
The primary qualifications for becoming a physician consultant are a doctorate in any medical field plus several years of experience. The job of being a physician consultant is competitive, so it may take several years of experience to be competitive when trying to get a job in this field.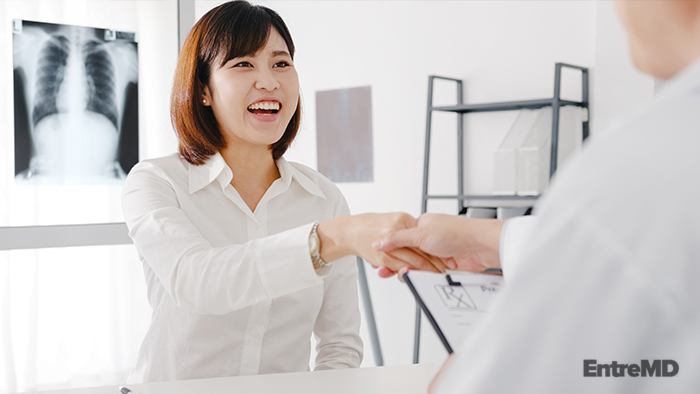 Employers look for:
Excellent public speaking skills
Knowledge of leadership-changing techniques
A proven record of improving processes in a healthcare environment
Many employers require a consultant:
Be able to travel
Has the ability to manage fiscal and human resources
Has expertise in a specific subject matter
8 Steps to Becoming a Physician Consultant
1. Get a Bachelor's Degree
Anyone who sets their sights on becoming a physician consultant will need the same general background as a practicing physician. Most medical undergrad degrees are in medically relevant subjects, like biology or chemistry, which also prepares the student for med school.
A good understanding of business practices in the medical industry is also necessary for future physician consultants.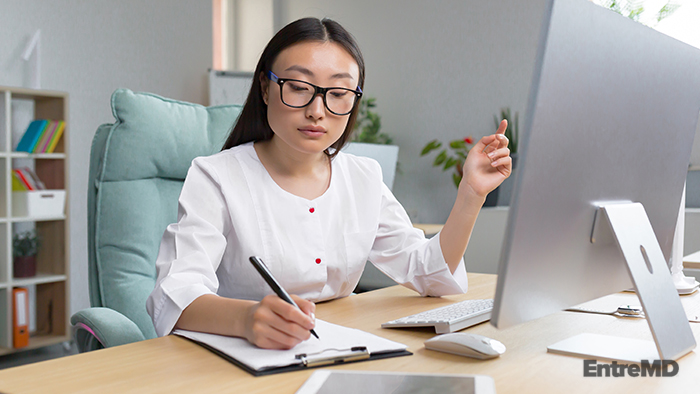 There are a few ways to gain business experience while earning a bachelor's degree:
Apply for an internship that focuses on the business side of medicine.
Choose a double major with pre-med classes as well as business classes.
Take enough business classes to earn a business minor alongside a bachelor's degree.
While working on a bachelor's degree, look for ways to develop and refine critical thinking skills. Also, be aware of the opportunities lab classes offer to sharpen problem-solving skills.
2. Earn a medical degree
The next step is to apply to medical school to gain the qualifications for a career in the medical field. Physician consultants may not perform the same job duties as physicians, but they do need to have medical experience to inform their administrative medical work. The process of earning a medical degree takes about four years to complete.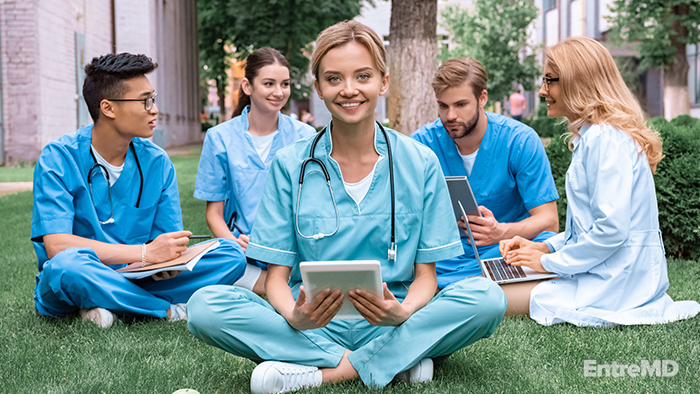 Many physician consultants specialize in a particular area of medicine to better serve medical facilities in their niche. Some popular medical specialties for physician consultants are:
Family medicine

: Many physicians specialize in family medicine to address common health issues for people of all ages.

Internal medicine

: Specializing in internal medicine can give a deeper knowledge of the challenges of internists.

Surgery

: Specializing in surgery will ensure a physician consultant has the qualifications to work with hospitals on improving processes in their surgical departments.

Pediatrics

: Specialize in caring for children and assessing their development by pursuing a pediatric specialty in medical school.
3. Complete a medical residency
Step three to becoming a physician consultant is to complete postgraduate training through a residency program that allows new medical professionals to gain experience working in a medical setting. A residency can take three to seven years to complete, depending on the specialty chosen.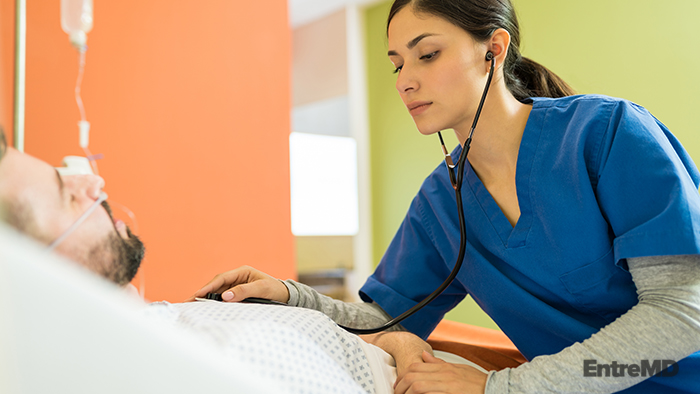 Though it's rare, some medical students choose to skip their residency programs and go straight into consulting after obtaining a medical degree. While this may qualify them to be a medical business consultant, it doesn't make them a true "physician consultant." In order to be the latter, you need to be a physician first.
4. Earn a license and certification
Once the medical residency is complete, applicants will need to pass the USMLE Exam Step 3 after having passed both USMLE Exams 1 and 2 prior to their residency. Once that's been passed, a certificate will be issued from ECFMG. This usually costs between $670 and $820.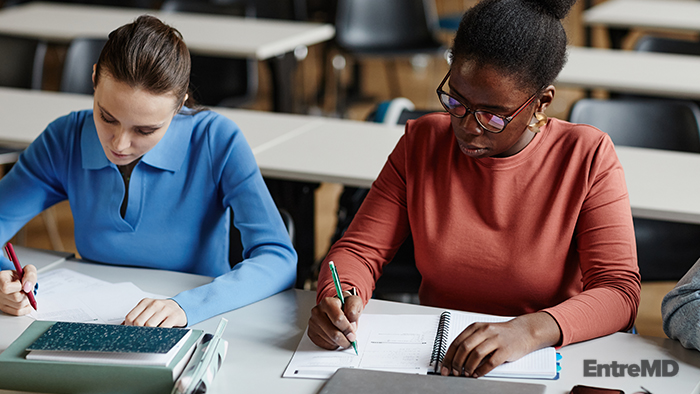 During the third year of residency, an application for a medical license can be submitted to the State Medical Board. A list of State Board contact information can be found at the Federation of State Medical Boards. Typical fees include $400 for licensure, $100 for a processing fee, and $200 for a temporary license.
Some State Medical Boards may require translated documents (e.g., transcripts and diplomas) and an English proficiency test. Once all this is complete, a license to practice medicine will be issued, allowing the new doctor to practice medicine as a physician.
5. Gain experience
While physician consultants don't have to gain experience working in a medical setting, there are benefits to working in a physician capacity before pursuing consulting jobs:
Perspective

: Working as a physician gives a deeper understanding of the challenges and opportunities present for medical practitioners.

Patient need

: In addition to understanding the challenges for medical professionals and businesses, working as a physician helps to understand the best methods and processes for serving patients' needs and desires in a medical capacity.

Knowledge of the medical business

: Gaining medical experience also provides first-hand knowledge of the way medical businesses work, which can be used to improve business practices as a consultant.
It's also important to have clinical care experience as a practicing physician, as consultants need to fully understand what it means to be in the practice of medicine, working with patients.
Understanding patient care is critical. After all, this is at the crux of what it means to be a physician. The more patient experience is gained, the more in-demand consulting skills will be.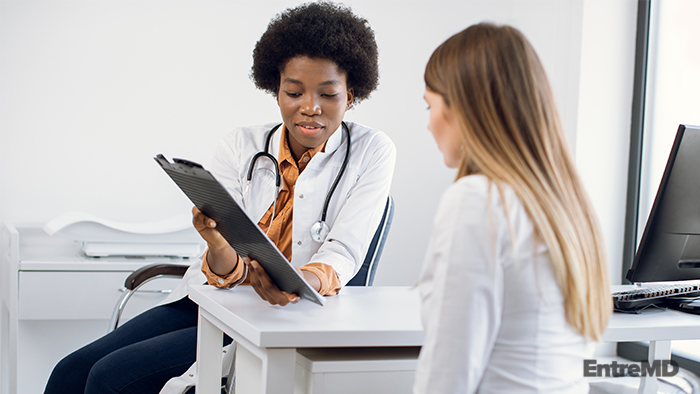 It can be very helpful to also have training in a unique specialty, such as pediatrics or oncology. The more specialized the training and experience are, the easier it is to consult in a specific niche.
Consultants also need to have experience in healthcare policy and healthcare financing. They may be tasked with helping a hospital improve billing practices. In a scenario like this, knowing the ins and outs of how a current financing structure works is invaluable.
Physician consultants may not have to deal with patients, but they will have to deal with a lot of other members of the hospital staff. That is why they need to know how to gather and analyze data. In some cases, consultants work as a sort of liaison between other physicians and administrative staff.
6. Learn the business of medicine
In order to be a successful physician consultant, a solid understanding of medicine as a business is also necessary.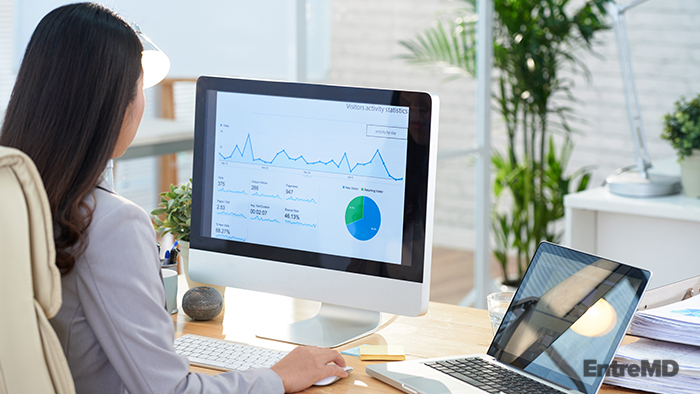 Issues like:
How hospitals and practices are run
Billing and insurance policies
Administrative policies
What's expected of doctors and other staff
Without understanding these types of issues, it will be harder to come up with solutions and ideas on how to make improvements.
7. Choose a niche
Many successful physician consultants select a consulting niche to practice in. Any area that brings value and helps solve the clients' problems can be a consulting niche. There are hundreds of these niches, and many physicians actually develop new niches for themselves.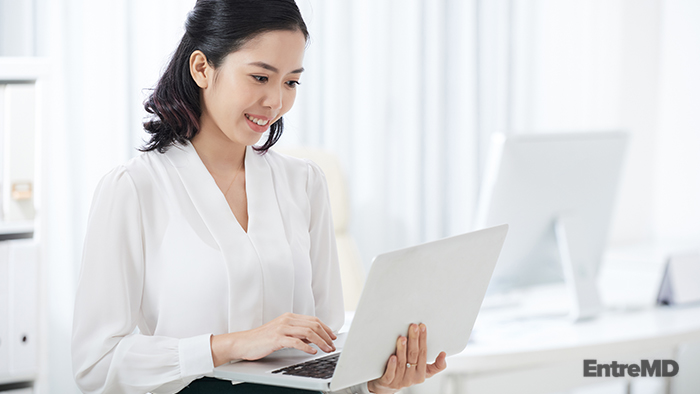 Physicians usually select their niche based on one or more of the following factors:
What are they really good at and comes easily to them
What's aligned with their clinical expertise but also their non-medical interests, experience, and expertise
What they're passionate about
Which niche helps businesses, companies, and individuals deal with/solve their problems
What problems clients are willing to pay money for physicians to help solve
Which niche leads to repeat business and referrals
Physicians who don't immediately know their niche shouldn't be discouraged from pursuing consulting. Over time, most physicians can find an enjoyable, successful, and lucrative niche to practice in. In fact, many physicians start looking at problems they encounter in their workplace as opportunities to come up with excellent niches they truly enjoy practicing in.
8. Write a resume
When writing a resume, emphasize business and medical skills.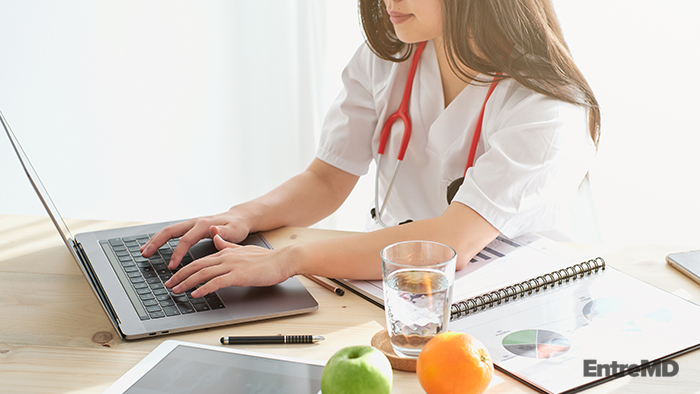 Here are a few resume tips for physician consultants:
Emphasize business skills

: Because physician consultants can work to address the business interests of a medical company, emphasizing accomplishments in the medical business can help show employers your qualifications.

Use numbers

: One strategy to use to help emphasize accomplishments is to include numbers throughout the resume. This can show employers the impact of previous work history.

Write a strong resume statement

: Another way to write a successful physician consultant resume is to write a resume statement that demonstrates the most valuable medical and business skills acquired. Also, mention a specific issue or area that can be improved through consulting work.
Four Tips for Writing a Strong Consultant Physician Resume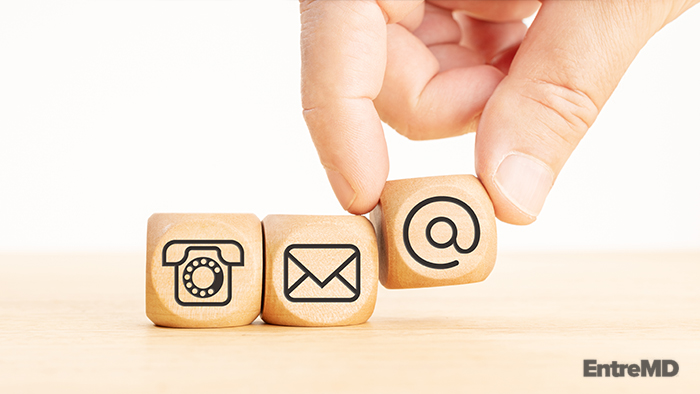 The first thing you need to add to your resume is your name and contact information. Include your phone number and email address so employers can schedule an interview with you if they're interested. Also, include the city and state where you're located and share a link to a professional website or social media account if you have one.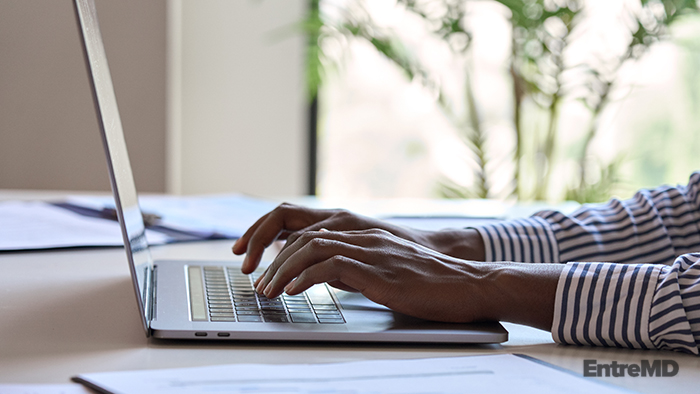 A professional summary contains one or two sentences that effectively showcase your key qualifications. Make sure you address the employer's priorities by reviewing the job description and reflecting on some of the most important competencies they require. Strengthen your professional summary by using strong language and quantifying your claims with measurable numbers.
List relevant jobs you've held and describe the responsibilities you managed in each position. Outline the title, employer, location, and dates, then add bullet points detailing your primary tasks. Try to use specific verbs and explain the positive outcomes of your most important duties.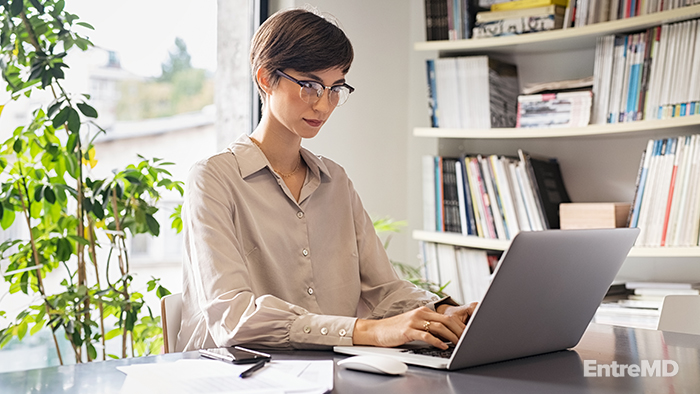 If you're applying for consultant physician jobs for the first time after working in the health care industry, you could use this section to highlight transferrable skills. For example, if you performed leadership tasks, helped develop strategies, or advised colleagues, these could all be beneficial to mention.
Add a section that lists which skills and characteristics make you a suitable candidate for the specific consultant physician job you're applying for. This could include technical skills in medicine like diagnosis, pharmacology, and medical research, but it should also include any soft skills that can be useful. Business acumen, leadership, strategy, and problem-solving are all skills that let you rethink systems and give targeted advice to organizations.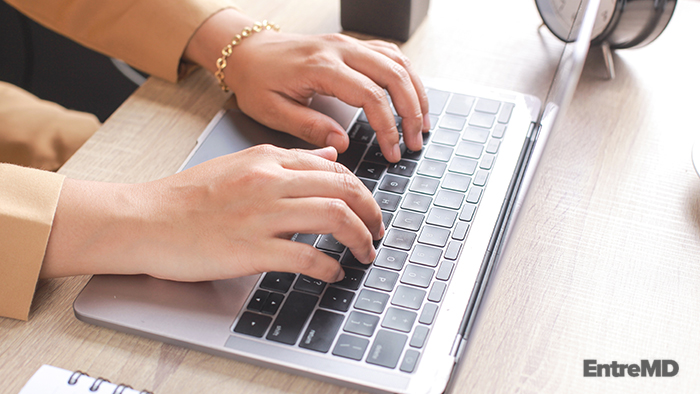 Becoming a physician consultant has many upsides, especially for physicians who've been in practice for a long time and have built up experience in dealing with patients and observing and becoming involved in the business side of medicine.
As always, I'm your champion for all things entrepreneurial, and I'd love to hear your thoughts about this specialized healthcare niche.
Let me know if you've chosen this path or are considering taking the plunge!