As there are two types of physician consultations, let's start with what those are before we speculate on how much a medical consultant can earn in 2023. These two types of consultants are:
Traditional physician consultants
Subject matter physician consultants
In the broadest of terms, the difference between these two types of consulting work is that one focuses on the patient-doctor relationship. In contrast, the other type of consultant focuses on the industry-client relationship.
Traditional Physician Consultants
A traditional physician consultant works on the business side of healthcare. It's a complicated job with a variety of moving parts. Depending on the organization, the goals of a traditional physician consultant can be to:
Improve the function of the business.
Obtain and serve clients.
Improve quality of patient care.
Streamline administrative processes.
Introduce new technologies.
Assist in electronic medical records software design.
Help make a hospital or practice more profitable.
Improve working environment for staff.
Strategize ways to improve medical treatment plans.
These types of physician consultants can work as employees or as independent contractors on a part-time or full-time basis. There are opportunities for this type of work not only in hospitals or private practices but also in the federal government or for attorneys or medical device companies.
The Social Security Administration hires physician consultants to assess the validity of disability claims, while the Federal Drug Administration looks to consultants to give testimony when a new medication is waiting to be approved.
Attorneys hire physician consultants to explain complicated medical situations to a jury and also to assist in pre-trial cases by interpreting medical reports. Medical device companies also look to physician consultants to give them advice on a potential product and whether there could be liability issues.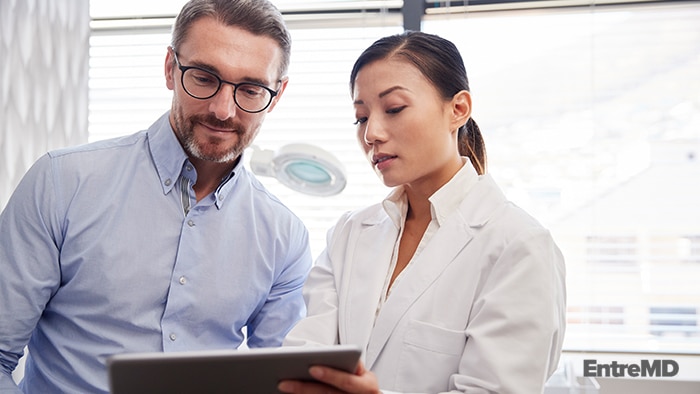 Along with medical skills, Indeed's career advice suggests the following skills are necessary to qualify for top-paying medical consulting jobs:
Strong communication skills.
Understanding of business practices.
Ability to problem-solve.
Creative out-of-the-box thinking.
Works well with others.
There's an almost unlimited variety of opportunities for a traditional physician consultant. Your previous struggles as a clinician, challenges you have seen in the system, and insight into what can be done better can provide invaluable aid to a hospital or medical practice.
As to whether you need an MBA to work as a traditional physician consultant, this depends on whether you intend to focus on administrative or financial management. Hospital administrators need to understand how to "run essentially a corporation and multi-level organization."
But if your focus is to improve the working environment for staff or the quality of patient care, this degree may not be helpful or necessary. There are many types of consulting that focus more on care and less on business, even in a traditional physician consulting role.
Subject Matter Physician Consultants
The work of a subject matter physician consultant can be described as a "thought leader." They're brought in to use their highly specialized knowledge to assist with patient cases.
A subject matter physician consultant is medically trained and licensed and will:
Provide personalized solutions for individual cases.
Create a thorough "bio-individualized care plan."
Provide the latest research references on specific cases.
Focus on patterns and trends, not protocol.
Integrates scientific-based and complimentary-based medical treatments.
Gives guidance on how to build the best medical team.
Will recommend specific labs and "new to market tests."
These types of physician consultants provide "timely, clear medical direction and opinions to team partners, with reasoned forensic analysis to support the medical opinions." Doctors who have become experts in a niche specialization as a result of their training and experience over the course of their career
Working as a subject matter physician consultant can be done as an employee or as an independent contractor on a part-time or full-time basis. There are opportunities for this type of work at hospitals or physician practices, but also at universities, U.S. military treatment facilities, or research corporations.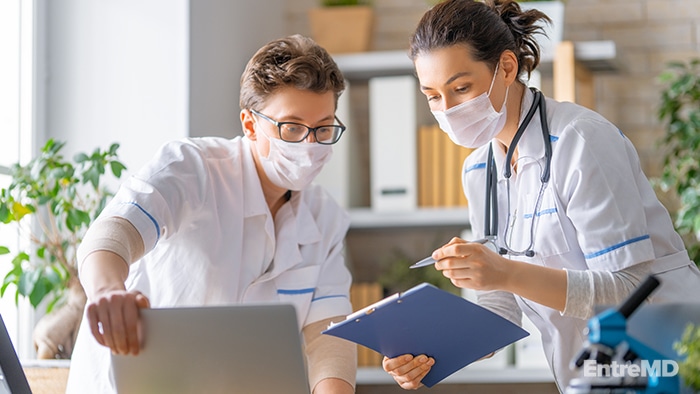 The University of Maine is looking for a part-time physician consultant to provide consultation to the Health Services staff who offer direct patient care to students. With the current focus on supporting mental health on campuses, this university, like many others around the country, feels the need for experienced physician consultants to guide and support their nursing practitioners, registered nurses, and medical assistants.
Military facilities also hire physician consultants to perform fitness-for-duty evaluations "pertinent to the assessment and diagnosis of a variety of disorders and requests appropriate laboratory, EKG, imaging, and psychological evaluations as required."
Biodynamic Research-Corporation offers physician consultants "a stimulating alternative to the increasingly corporate and cost-based world of healthcare." They're a nationally recognized consulting firm currently looking for full-time physicians who "specialize in the objective analysis of the human body's response to forces and accelerations in order to determine how injuries are caused."
Along with medical skills,
Strong verbal communication skills.
Strong written communication skills.
Team player.
Ability to think critically.
Flexibility.
Unlike some business-related medical consulting positions, the expertise that subject matter physician consultants already have qualifies them to use their highly specialized knowledge in ways other than clinical care.
Physician Medical Consultant Salaries in 2023
The Economic Research Institute reports that as of this month, an average traditional physician consultant's salary in the U.S. is listed at $380,782. That breaks down to $183/hour and doesn't include a potential $35,260 in bonuses.
The ceiling for a traditional physician consultant's salary can be over $1,000,000/year. When your role includes bringing new business into the organization, you can expect to be paid $1 for every $10 of business you bring in and service.
Depending on experience and the hiring firm, a lot more money can be made. And that's before you calculate bonuses, incentive compensation, and fringe benefits.
They are also optimistic about the future pay scale for medical consultants. According to their estimates, by 2027, the job will pay 11% more than it does today, with an increase to $424,551 by 2027.
The average subject matter medical consultant salary in the United States, according to Salary.com, is $91,134 as of the end of October 2022, but the salary range typically falls between $83,334 and $100,495. Salary ranges can vary widely depending on many important factors, including education, certifications, additional skills, plus the number of years you have spent working as a physician.
When it comes to anticipating salary increases for next year, Human Resource Executive posits that "2023 looks to be a 'banner year for salary increases. Thanks to inflation hitting a 40-year high last June, employers are working hard to keep their current staff and fill in gaps where they need more staff.
Gartner HR conducted a recent survey that found 63% of organizations plan to make compensation adjustments due to inflation. If they don't, they run the risk of finding themselves "at a significant strategic and operational disadvantage if demand continues as anticipated — especially as other employers offer higher base pay salaries." This is according to Tony Guadagni, the senior principal at Gartner HR.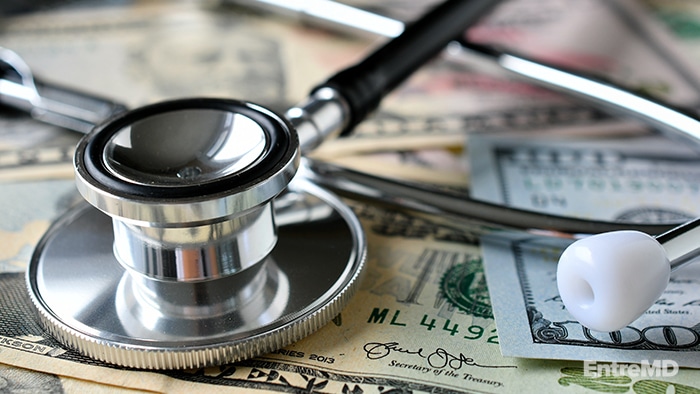 Findings from their research predict that the annual voluntary turnover for U.S. employees is likely to jump 20% by the end of this year. Before the pandemic hit, an annual average of 31.9 million employees quit their jobs. This year that number has already jumped to 37.4 million.
He recommends HR leaders can remain competitive in hiring and retaining talent by providing substantial signing bonuses, offering lucrative benefits, and decoupling pay and location.
Guadagni suggests three additional strategies as companies deal with the fallout from the Great Resignation and rampant rates of burnout. This is especially good news for the healthcare industry, where both of these issues are particularly pertinent.
Paying staff with time is becoming a more common strategy, as compensation alone doesn't help doctors achieve a work-life balance. In the same survey referenced above, 15% of organizations are "experimenting with a four-day workweek or alternate work schedules." This number represents a 13% increase from pre-pandemic numbers.
Another way to keep doctors who are struggling from burnout is to adjust compensation for hours worked. For example, a physician who works 80% time would receive 80% of a full-time salary. The most important caveat is that this compensation adjustment would still allow full benefits.
A separate survey found that employers will need to increase investments in their internal labor market. As of the summer of 2021, only 33% of candidates who "sought out a new job in the past 12 months searched internally within this organization first."
By focusing on internal promotions, especially for higher-level roles, organizations will keep their key talent and can then "back-fill" lower-level vacancies. This protects senior positions and lowers stress in the rest of the organization.
Another shift the pandemic has triggered is that 65% of women employees are now rethinking the place work has in their lives. This will force employers to "reevaluate qualified talent and predictors of long-term success, including skills adjacencies, reducing or eliminating education requirements or location requirements."
Becoming a Medical Consultant
It's no secret that physician burnout is at an all-time high. Research by the American Medical Association, Mayo Clinic, and Stanford Medicine confirmed that one in five physicians plan on leaving their current practice within two years.
Dr. Gerald E. Harmon, the past president of AMA, spoke at last June's recovery action plan and said:
"Physician shortages, already projected to be severe before COVID, have almost become a public health emergency. If we aren't successful with this recovery plan, it'll be even more challenging to bring talented young people into medicine and fill that expected shortage."
By the end of 2021, the "prevalence" of burnout among doctors in the U.S. was 62.8%. Contrast this with 38.2% in 2020, 43.9% in 2017, 54.4% in 2014, and 45.5% in 2011.
If you find yourself part of the 62.8% with significant burnout or one of the 20% of physicians who plan to leave a current practice, now might be the right time to explore becoming a medical consultant.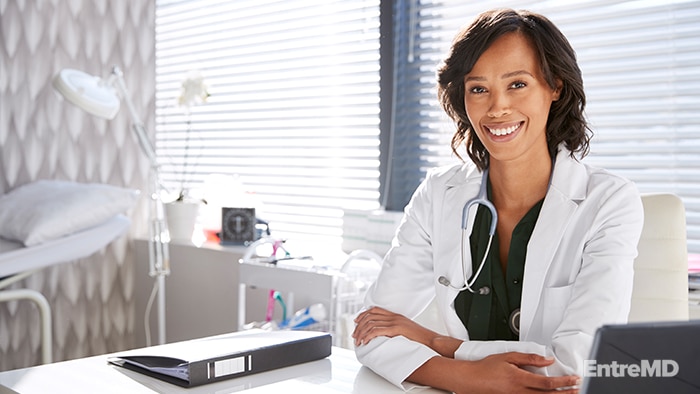 The sweetener in the deal may be that 2023 looks to be a banner year for salary increases. The expectation across all employee categories is a median raise of 4%, with a quarter of employers planning to increase wages in the range of 5% – 7% next year.
To become a traditional or subject matter medical consultant, not only do you need to have graduated from medical school and completed a residency, but you will also need to have gained experience in a clinical setting. You may or may not need to be board certified and licensed in your state, depending on which type of consulting work you choose to do.
Medical Consulting Firms in the U.S.
Glassdoor released a list of top-rated healthcare consultant positions with employers looking for both remote and local physicians for their companies.
Their rating is based on anonymous employee reviews and displays the total number of employee reviews, the average salary, and the number of job openings.
UnitedHealth Group
Optum
Crowe
Alright Solutions
Cerner
Kaiser Permanente
Booz Allen Hamilton
Huron Consulting Group
Guidehouse
According to Consulting.us, the top consulting firms in the healthcare industry as of 2021 are:
Deloitte
GE Healthcare Partners
McKinsey & Co.
PA Consulting
L.E.K. Consulting
VIE Healthcare Consulting
Cordence Worldwide
North Highland
PwC
Bain & Co.
Baker Tilly
Emerton
Grant Thornton
Strategy&
KPMG
Boston Consulting Group
Accenture
EY
Alvarez & Marsal
Mercer
Oliver Wyman
Nextcontinent
CIL Management Consultants
YCP Solidance
VIE Healthcare Consulting
dss+
Point B
umlaut
If you've spent years practicing medicine and are ready for a change — whether that's full-time or part-time, salaried or billed by the hour — becoming a medical consultant may be the right next step for you.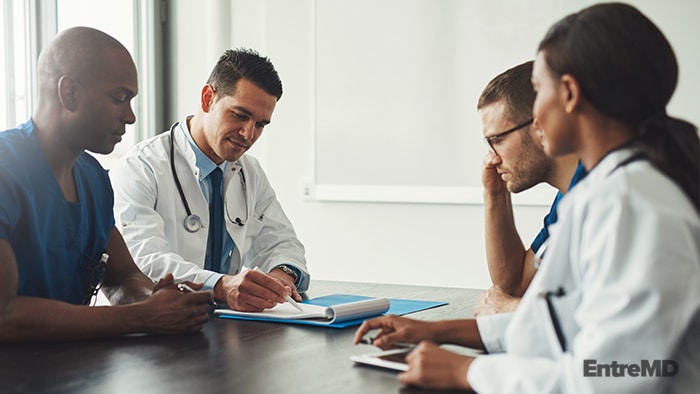 As always, I'm here to help you build a profitable business so you can live life and practice medicine on your own terms.
Got questions? I'm here to listen to your story and help you along your journey. If you're interested in more ways to begin your journey to becoming an entrepreneurial MD, be sure to check out my other articles filled with information that is bound to assist you.
For example, just the other week, I put out an article about the pros and cons of real estate investing as a doctor, which you can find over here. It is just a taste of what you can expect to find on my blog page, so I highly urge you to check it out!