The Global Burden of Disease Project reported that having some type of skin condition is the "fourth leading cause of non-fatal disease burden worldwide." Some 1.9 billion people are affected by a skin condition that causes them to visit a dermatologist.
The American Academy of Dermatology (AAD) estimates that one in three Americans see a dermatologist, and one in four are affected with some type of skin disease.
Dermatologists specialize in "treating the skin, hair, nails and mucous membranes (the lining inside the mouth, nose, and eyelids), and they diagnose and treat over 3,000 skin diseases.
The most common reasons cited for visiting a dermatologist were:
7.8% skin examination
7.5% skin lesion
7.3% discoloration or abnormal pigmentation
The reasons patients under 18 visited a dermatologist were linked to skin examinations, acne, or warts. Patients over 19 visited a dermatologist most commonly to examine their skin, and a skin lesion was checked out.
As more people develop melanoma and non-melanoma skin cancers, the market size of dermatology devices is expected to grow at a "compound annual growth rate" of 11.95 between 2022 and 2030. Two other factors noted for this incredible growth are a growing awareness of ways people can use technology to look younger plus a "rise in disposable income."
Statistics from The Skin Cancer Foundation and the American Cancer Society bear this out. Every year, around 10,130 Americans die due to melanoma. 
According to the same report, more than 40% of the U.S. population lives in areas with a shortage of dermatologists, which puts this medical specialty in high demand.
Dermatologist Specialities
The American Academy of Dermatology Association notes that dermatologists train for more than 10 years before they begin a practice diagnosing and treating skin, hair, and nail conditions. The journey to becoming a general dermatologist takes
Four years of college/university
Four years of medical school
One year in an internship program
Three years of residency
Those who want to become board-certified will have to pass a board exam given by either the American Board of Dermatology (ABD) or the American Osteopathic Board of Dermatology. They'll first need to get a medical license in their state before taking their board exams.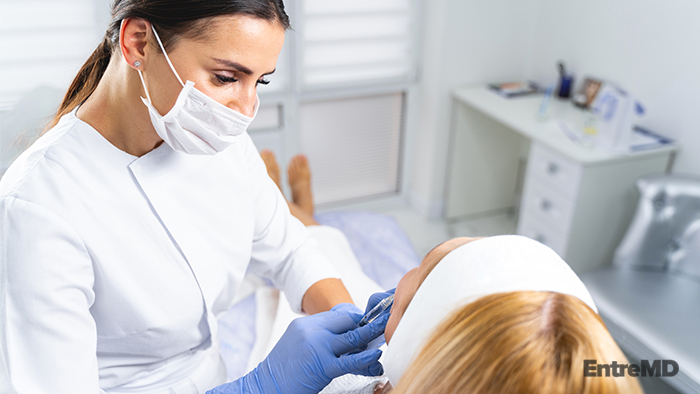 Hard and soft skills Indeed list dermatologists need to develop include:
Manual dexterity
Interpersonal skills
Communication
Compassion and sensitivity
Analytical skills
Detail-oriented
Critical-thinking skills
Commitment
Professionalism
Some dermatologists continue with more medical training to become a specialist, which, among other things, increases their earning power. Subspecialists within dermatology include
Dermatopathology
Mohs Surgeon
Pediatric Dermatology
Cosmetic Dermatology
Immunodermatology
Dermatopathology combines dermatology with pathology, as the name suggests. The practice studies and identifies diseases using skin, hair, or nail samples. The work is done under a microscope in a lab and is used to accurately diagnose diseases in their earliest stages and to study the causes and effects of skin diseases.
Mohs surgeons deal with the treatment of skin cancers. They perform a specialized type of surgery called Mohs Micrographic Surgery or Mohs Surgery. This type of surgery was developed in the 1930s by Dr. Fedric E. Mohs.
A pediatric dermatologist sees children, including newborns and infants. They specialize in childhood medical disorders like infantile hemangioma and blood vessel growths that adults don't experience. Children with psoriasis may not have the same symptoms as adults.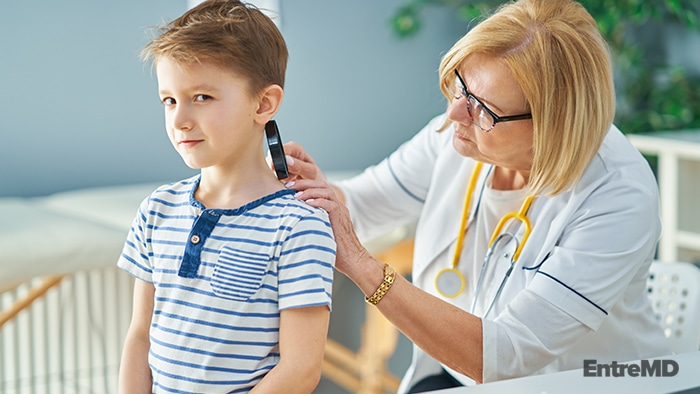 Cosmetic dermatology is concerned with improving the appearance of skin. Although this subspecialty isn't necessarily a part of maintaining good health, it's becoming increasingly popular, with the Plastic Surgery Statistics Report reporting 15.6 million cosmetic procedures and 6.8 million reconstructive procedures in 2020.
Immunodermatologists treat patients with immune-related skin diseases such as bullous pemphigoid, lupus, pemphigus, and pemphigus vulgaris, along with other "immune-mediated skin disorders."
As of this year, according to Industry Statistics – United States, there are 5,279 dermatologist businesses in the U.S., and the industry experienced business growth of 1.2%. This is an increase of 0.3% in both areas from 2021.
Want to know the states with the highest number of dermatological industries? They are:
32,696 in California
22,489 in Texas
20,908 in Florida
The states with the highest employment level in dermatologists are:
760 dermatologists in Texas with an annual mean wage of $321,600
750 dermatologists in Minnesota with an annual mean wage of $349,710
440 dermatologists in Florida with an annual mean wage of $219,580
400 dermatologists in Ohio with an annual mean wage of $242,600
340 dermatologists in Arizona with an annual mean wage of $316,380
Average Salaries for Dermatologists Across the U.S.
The average base salary for dermatologists in the United States is $225,165 annually as of December 8, 2022. This salary doesn't include the common benefits most dermatologists can count on. With these extras, a dermatologist's average salary is $272,467.
401(k) and 401(k) matching
Health, dental, vision, life, and disability insurance
Malpractice insurance
A flexible schedule
Paid time off
Assistance in relocating
Sixty-three percent of American dermatologists think this is enough for their current cost of living in their area.
ZipRecruiter reports a higher annual salary for dermatologists in the United States as of this month at $313,773. This translates to $150.85/hour — $6,034/week or $26,147/month.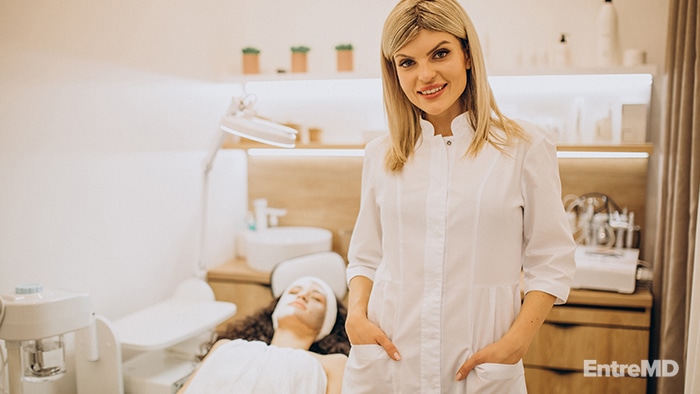 Their survey suggests the "top 5 best paying related dermatologist jobs in the U.S. are
| | | |
| --- | --- | --- |
| Job Title | Annual Salary | Hourly Wage |
| Dermatology physician | $321,111 | $154.38 |
| Dermatologist oncologist | $282,797 | $135.96 |
| Dermatologists | $271,666 | $130.61 |
| Physician dermatologists | $268,031 | $128.86 |
| Locum dermatologists | $258,283 | $124.17 |
According to the U.S. Bureau of Labor Statistics, in 2021, the states paying dermatologists the most are:
Maine
Maryland
Massachusetts
Mississippi
Nevada
They list the top-paying metropolitan areas as
Asheville, NC
Baltimore-Columbia-Towson, MD
Buffalo-Cheektowaga-Niagara Falls, NY
Cleveland-Elyria, OH
Detroit-Warren-Dearborn, MI
Greensboro-Highpoint, NC
Las Vegas-Henderson-Paradise, NV
Los Angeles-Long Beach-Anaheim, CA
Portland-Vancouver-Hillsboro, OR/WA
San Diego-Carlsbad, CA
Just a few days ago, Indeed updated their 2020 post when they released the "How Much Do Dermatologists Make?" Their figures are a combination of Indeed salary data and stats from the United States Bureau of Labor Statistics, based on annual salaries from lowest to highest:
$90,884 Connecticut
$105,911 Texas
$120,473 Nevada
$123,446 Louisiana
$125,964 Iowa
$131,304 Minnesota
$132,108 Ohio
$133,522 Idaho
$133,933 New Jersey
$136,704 New Mexico
$145,418 Virginia
$154,107 Colorado
$154,535 Missouri
$155,696 Alaska
$163,467 Indiana
$176,619 Rhode Island
$177,595 Georgia
$184,572 Arkansas
$190,094 Arizona
$191,100 Montana
$192,625 Kentucky
$199,055 West Virginia
$199,123 Wisconsin
$199,390 North Carolina
$201,891 North Dakota
$202,356 Oklahoma
$206,496 Wyoming
$206,730 Nebraska
$206,940 Maine
$207,558 Vermont
$207,801 Utah
$210,966 New Hampshire
$213,608 Michigan
$213,897 Delaware
$220,942 Tennessee
$221,205 Oregon
$226,839 Illinois
$237,237 Florida
$242,066 New York
$255,246 California
$255,786 Massachusetts
$267,076 Mississippi
$280,602 Kansas
$292,007 South Carolina
$305,671 Pennsylvania
$313,642 South Dakota
$331,000 Alabama
$341,660 Hawaii
$347,821 Washington
$361,472 Maryland
The MedScape Physician Compensation Report, 2022 lists dermatology as the seventh-highest-paid physician specialty, based on an average income:
$576,000 Plastic Surgery: Orthopedics
$490,000 Cardiology
$469,000 Otolaryngology
$461,000 Urology
$453,000 Gastroenterology
$438,000 Dermatology
Increase Your Earnings as a Dermatologist Subspecialist
No matter which source you use to understand a dermatologist's average salary, dermatological subspecialties are sure to pay more. The average base salaries from low to high for dermatologist subspecialties at the end of last year look like this:
$265,340 Mohs surgeon
$270,844 Pediatric dermatologist
$302,090 Cosmetic dermatologist
$319,000 Dermatopathologist
$368,500 Immunodermatologist
Once you've completed your board certification as a dermatologist, you can get extra training to qualify in a subspecialty.
It takes an additional year of fellowship training to become a Mohs surgeon. These surgeons perform Mohs micrographic survey (MMS), a "highly specialized surgical technique…for the treatment of complex skin cancers."
They promise up to a 99% cure rate and are recognized as the "gold standard treatment for high-risk basal cell carcinoma (BCC). The work is performed in an outpatient office and can take several hours.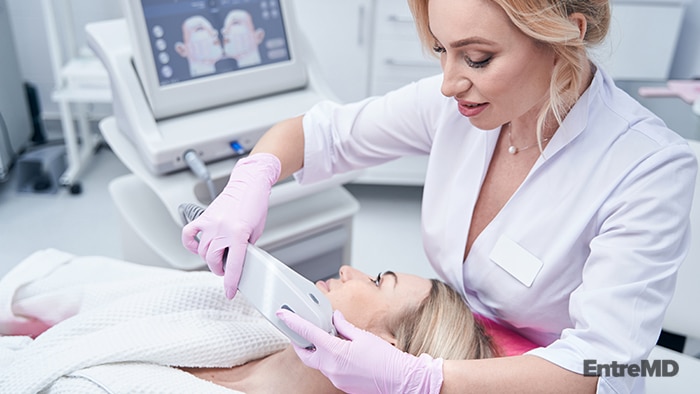 Becoming a pediatric dermatologist requires an additional one-year fellowship program at an American Board of Dermatology accredited program. Once you complete this year and pass the certifying examination, you'll qualify as a pediatric dermatologist.
This specialty doesn't require an internship in pediatrics before starting a dermatology residency, but it is "desirable." Check here for available dermatology fellowship programs.
To become a cosmetic dermatologist, you'll need to take an additional 1-year program where you will learn more advanced techniques such as laser therapy and dermabrasion.
You can also focus on subspecialties within cosmetic dermatology, such as facial rejuvenation, hair restoration, and laser surgery. After completing the education and training requirements, you will need to be licensed by your state to practice as a cosmetic dermatologist.
It takes another 2-year fellowship program to become a dermatopathologist after you've completed a 3-year dermatology or pathology residency program. During the fellowship, the doctor will spend most of their time doing lab work that includes preparing biopsy tissue slides, writing reports and papers, and assisting qualified dermatopathologists with their work.
Supply, Demand, Compensation, and Recruiting Trends
In an article by the same title, Merritt Hawkins says that "supply and demand trends" in dermatology will experience the same persuasive shortages as those of the "wider physician workforce." 
Their surveys attribute this shortage to an aging population and "patient lifestyles" that include spending lengthy amounts of time exposing their skin to the sun. Skin cancer is now the most commonly diagnosed type in the U.S., and the numbers are only expected to rise.
This will drive the demand for dermatologists, and shortages will begin to be even more sharply felt due to factors like these:
Currently, there are only 11,000 dermatologists in the U.S.
50% are women who typically work fewer hours, see fewer patients, and retire earlier.
45% of dermatologists are over 55 and looking to retire.
Dermatologists have consistently been among Merritt Hawkins' top 20 most requested types of Google searches and are considered to be in "absolute demand." The National Estimates of Physician Supply, Demand, and Deficits Subspecialties by 2025 estimates there will be at least 430 too few dermatologists two years from now.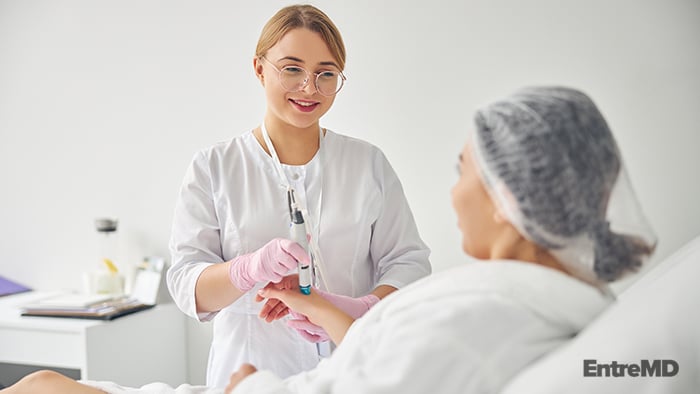 Starting salaries for dermatologists have risen by 13% since 2013, and they have been offered signing bonuses that average around $32,671 and can get as high as $150,000. Dermatologists' contracts also usually feature a relocation and CME allowance with health and malpractice insurance and some retirement vehicle.
Private practices offer base salaries that are usually less than hospitals.' However, the earning potential is still higher in private practice once "ancillary income and other benefits of partnerships" are calculated.
Make More as a Dermatologist
COVID-19 may have caused a slight downtick in salaries for dermatologists, but that seems to have corrected itself quite nicely. Along with this recovery and the anticipated shortage of dermatologists that will cause salaries to increase, there are ways you can strengthen your earning power even more.
It's essential to market yourself appropriately, create a strong brand identity, and network in your field. You can attract new clients and reach out to potential employers by doing so.
Alternatively, you may consider opening up your own practice and offering services outside of traditional office hours to boost your income. If you're a dermatologist in private practice, work hard towards becoming a partner. Partners share profits, so the better the practice fares, the higher your take-home will be.
Staying up-to-date with the latest technology and treatments in the field will let you offer better services and attract higher-paying clients. Continuing education courses and certifications will ensure that you remain knowledgeable and current on the latest developments in the field.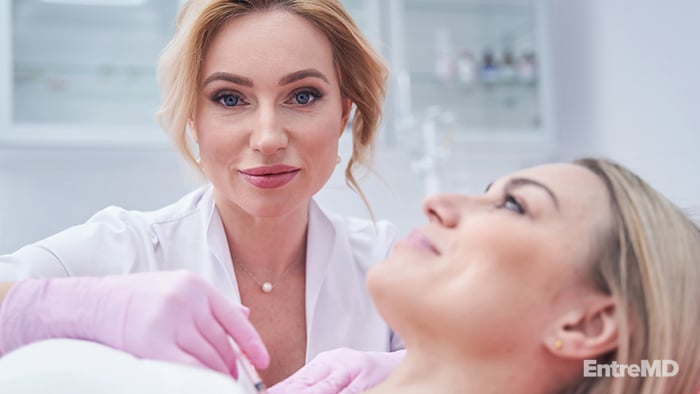 As technology continues to improve and expand, having a comprehensive understanding of various technologies is essential for optimizing patient care and boosting overall earnings. Networking with colleagues at medical conferences and conventions is an excellent way to stay connected within the industry, find mentors, and learn about upcoming opportunities for advancement.
Additionally, joining professional organizations like the American Academy of Dermatology (AAD) and the American Society for Dermatologic Surgery (ASDS) can help broaden your knowledge base and open up new opportunities.
Taking on locum tenens assignments can provide financial flexibility by allowing you to work short-term positions in different areas. Overall, understanding what makes a successful career in dermatology, along with utilizing these helpful tips, will not only help improve earning potential but also enhance career satisfaction.
Being a dermatologist comes with many unique and exciting benefits. For one, you get to work with people from all walks of life and all ages, helping them look and feel their best. You also get to provide valuable medical care and treatments that can improve a person's quality of life.
The best thing about being a dermatologist is that you have the power to make a positive difference in people's lives. As a dermatologist, you can be proud that you are providing an invaluable service to those who need it most.