Functional medicine is an approach to healthcare that seeks to identify and address the underlying causes of disease by focusing on assessing and treating the body as a whole rather than on individual organs or systems. It also emphasizes preventive measures such as lifestyle modification, nutrition, exercise, stress management, and dietary supplementation to support optimal health and well-being.
Rather than taking a one-size-fits-all approach, functional medicine considers each individual's unique biological and physiological makeup.
The functional medicine model is designed to help individuals achieve their health goals, whether it be better management of a chronic condition, improved energy levels, or disease prevention. By addressing the root cause of an individual's health issues, functional medicine can often help reduce symptoms, improve overall health, and prevent future health issues from arising.
Whether you're a healthcare professional looking to expand your practice or an individual looking for an integrated approach to healthcare, functional medicine offers many career opportunities. Here are 15 example career choices in the field of functional medicine
15 Example Career Choices in The Field of Functional Medicine
Dr. Andrew Weil is one of the pioneers in the field of functional medicine, and his 30+ year career paved the way for other medical doctors to use their medical degrees as a springboard to integrative health. 
He's the founder of the Arizona Center for Integrative Medicine at the University of Arizona, which provides education and training in integrative medicine, combining traditional and natural therapies. He is a strong advocate for preventive health care and the use of natural treatments to help patients reach optimal health.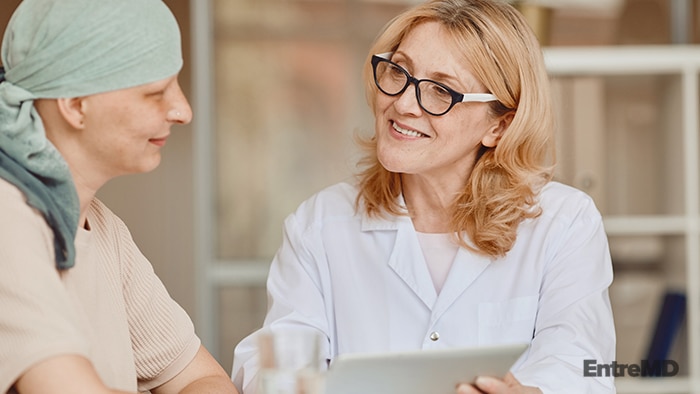 I've found 15 examples of medical careers in the fields of functional medicine and integrative medicine, where the focus is to address the root cause of disease. Some of the practitioners use only natural approaches, while others combine holistic and conventional medical approaches. 
Oncology
Neurology
Endocrinology
Cardiology
Gynecology
Family doctor
Interventional orthopedic doctor
Psychiatry
Pharmacy
Dental practice
Chiropractic practice
Allergy specialist
Chronic diseases specialist
Stem cell therapy
Autoimmune researcher
Oncology
The Cancer Center for Healing is the brainchild of Dr. Leigh Erin Connealy, MD, who has become one of the "foremost cancer experts" who looks "beyond the tumor to find the underlying causes of [cancer] disease."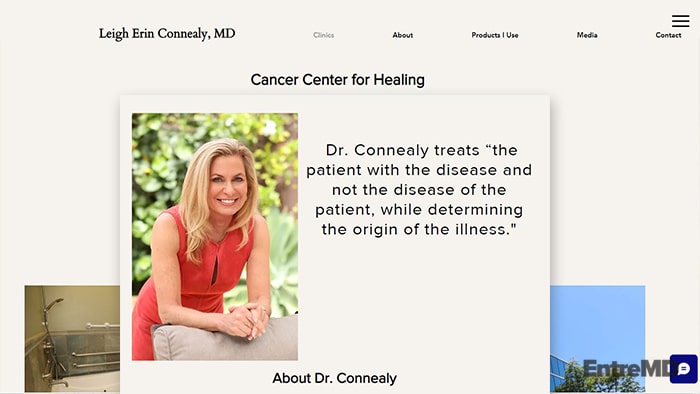 The center takes a holistic approach to treating cancer, focusing on addressing the underlying causes of the disease rather than just the symptoms. Their integrative approach combines traditional Western medicine with Eastern medicinal practices, such as nutrition, lifestyle changes, detoxification, herbal therapy, and mind-body techniques.
Neurology
Dr. David Perlmutter, MD, is a board-certified neurologist and researcher specializing in neurology, functional medicine, and nutrition. He firmly believes in the connection between gut health and brain health.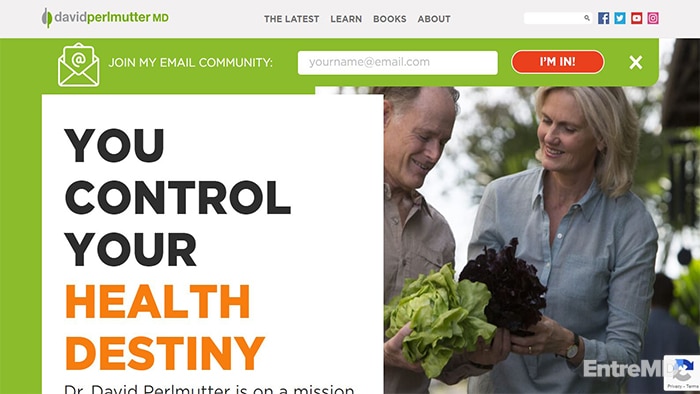 He is widely credited with creating the Functional Medicine model, which takes an individualized approach to diagnosing and treating chronic conditions and illnesses. He has also helped to popularize the concept of "brain health" by emphasizing the importance of maintaining a healthy brain throughout life.
Endocrinology
Endocrinology is another branch of medicine embracing the move toward functional medicine. Dr. David Ludwig, MD, is an endocrinologist, researcher, and Harvard professor well known for his work on how food affects hormones and metabolism.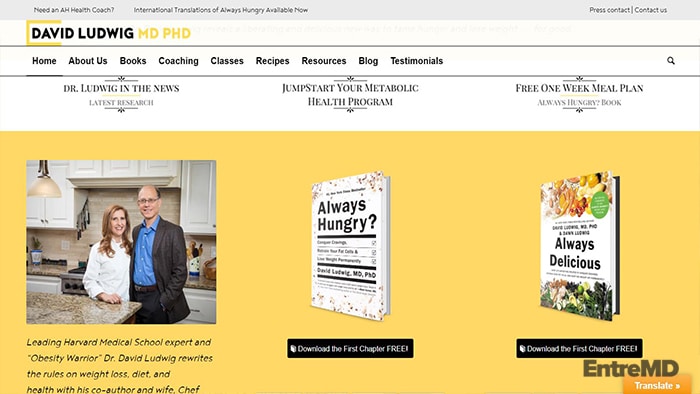 His work includes research at Boston Children's Hospital, teaching at Harvard Medical School, and as a professor at the Harvard School of Public Health. His private clinic developed eating plans that go "beyond weight loss [to] establish true, lasting, metabolic health."
Cardiology
With 40+ years and more than 10,000 heart surgeries under his belt, cardiologist Dr. Steven Gundry, MD, has added the component of nutrition into his practice. He's also worked as a researcher, work that led him to develop patented, life-saving medical technology.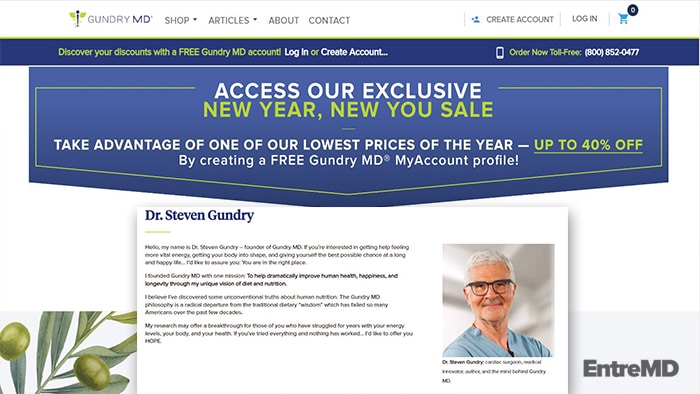 More than 20 years ago, he made changes to the diet of a patient who wasn't well enough to have necessary heart surgery. The patient's health improved enough that Dr. Gundry was able to perform a quadruple bypass surgery and saved his life.
Gynecology
Harvard educator gynecologist Sara Gottfried, MD, moved from working in "McMedicine" to a career in functional medicine after she found her own health issues not being addressed by conventional medicine.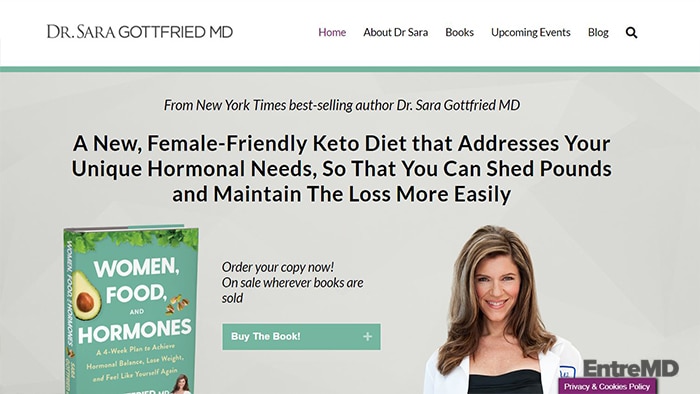 She took the "solutions to my problems and translated them into evidenced-based, personalized protocols for my patients." This model has worked well on the 25,000+ patients Dr. Gottfried has seen over the past decades.
She says, "I don't treat problems. I don't even treat symptoms. I specialize in root cause analysis."
Family Doctor
Triple board certified in family medicine, integrative medicine, and anti-aging and regenerative medicine, Dr. Andrew Heyman, MD, MHSA, graduated in 2004 and was awarded the Excellence in Family Medicine scholarship. He became involved in the Integrative Medicine Program during this time and built his knowledge and skills in both areas.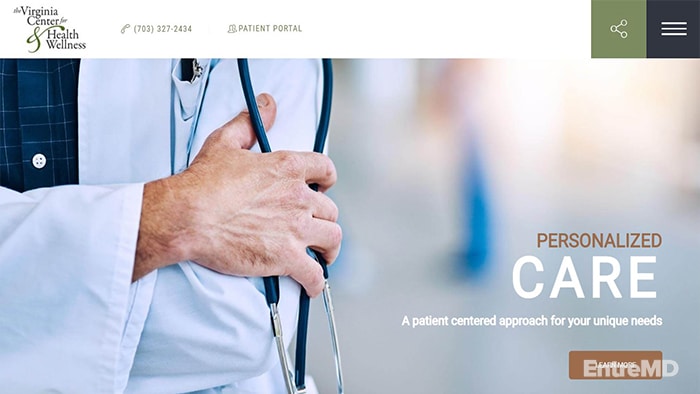 He "continues to run clinical research studies through his practice, with a focus on neuroinflammatory, neurodegenerative, genomic, proteomic and metabolic features of patients suffering from water-damaged buildings and tick-born illnesses."
Interventional Orthopedic Doctor
Along with his work as an interventional orthopedic M.D., Dr. Chris Centeno, MD, is a pioneer of stem cell therapy and uses patients' own stem cells to treat "musculoskeletal injuries and degenerative conditions like arthritis."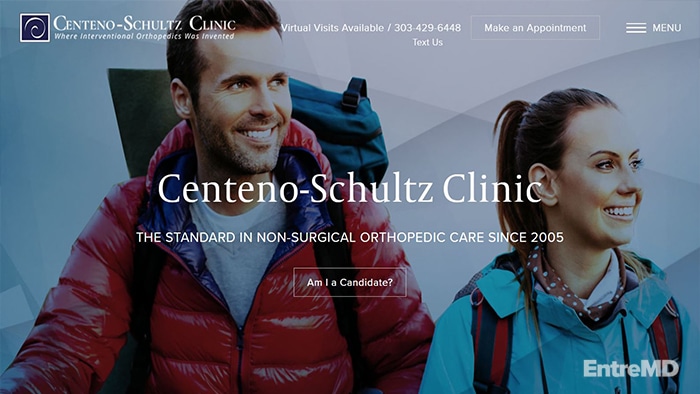 His research work is focused on improving orthopedic stem cell therapy, PRP (platelet-rich plasma), and prolotherapy in an effort to make invasive surgeries a thing of the past. His clinics use revolutionary pain management techniques to help patients find relief.
Psychiatry
Psychiatry is another branch of medicine that has seen the adoption of functional medicine practices. One of the most popular psychiatrists in America, Dr. Daniel Amen, MD, began his Amen Clinics to understand how our individual brains work, how to deal with and end mental illness, and how to retrain our brains to protect against diseases such as Alzheimer's.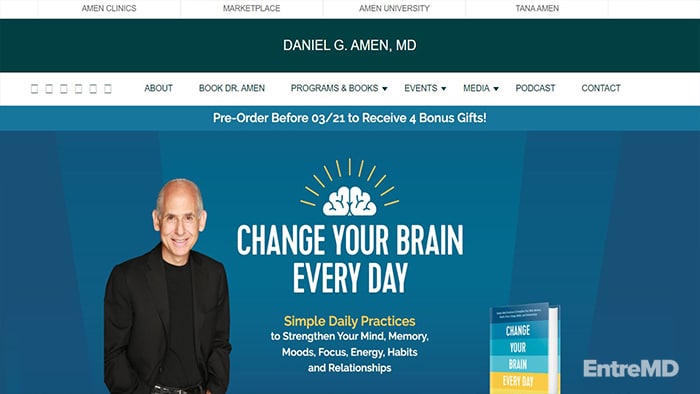 This allows him to develop treatment plans that can literally change your brain every day. His best-selling book by that name helps people develop the "most effective daily habits…[to]…improve your brain, master your mind, boost your memory, and make you feel happier, healthier, and more connected to those you love."
Pharmacy
One of the "50 most influential pharmacists" is also a leader in the field of integrative health. Dr. James LaValle, RPh, CCN, is a front-runner in integrating natural therapies into patients' treatment plans and addressing the resultant nutrient deficiencies that occur when taking pharmaceuticals.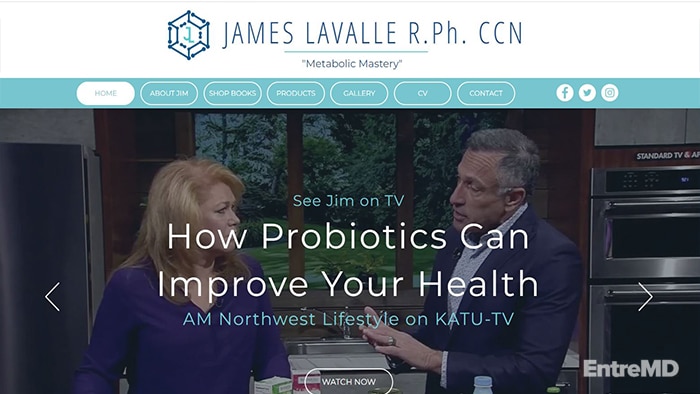 He is considered a thought leader in drug/nutrient depletion issues and is the founder of Metabolic Code Enterprises, Inc. This company helps "practitioners and consumers identify their metabotype through labs, subjective surveys, evaluation of drug-induced nutrient depletion and biometrics. It generates a report that acts as a roadmap targeted to their health goals while tracking the improvements."
Dentistry
Most people think of cold, sterile environments when they think of their dentist's office. The Centre for Holistic and Biological Dentistry aims to change that by offering holistic dentistry services. They use a combination of conventional and natural therapies when helping patients with their oral health.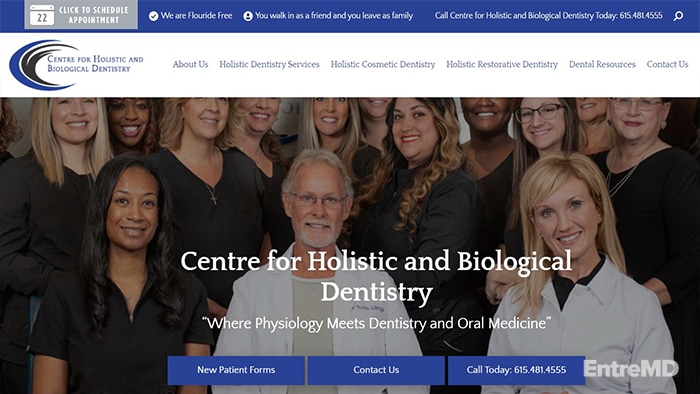 A big focus in functional dental medicine is to remove harmful amalgams used in previous fillings and offer a heavy-metal detoxification program. As well, functional medical dentists concentrate on helping their patients understand the connection between chronic degenerative diseases and oral inflammation.
Chiropracty
Using his background in chiropractic, Dr. Daniel Pompa, PScD, parlayed his experience in developing a detoxification program for "neurotoxic conditions and other unexplainable illnesses." His development of "5R Principles" for cellular healing created the foundation of his philosophy that healing can come only from the inside out.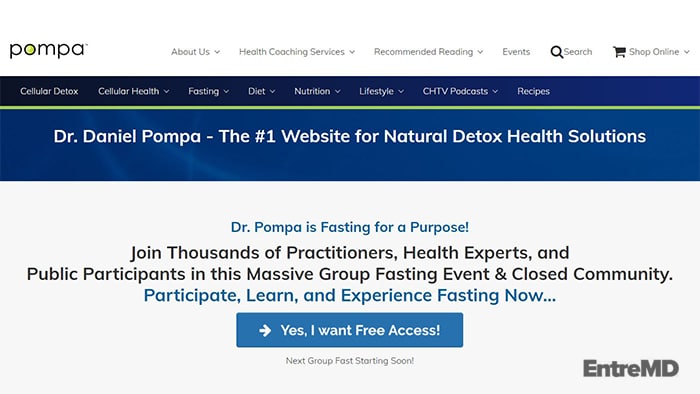 Like other branches of functional medicine, his work addresses the root cause of disease rather than prescribing medication to treat symptoms.
Allergist
Dr. Leo Galland, MD, specializes in the work of immune imbalances, which he believes are the root cause of allergies. He treats patients with late-stage Lyme disease, Crohn's disease, ulcerative colitis, intestinal microbes, and other inflammatory bowel diseases.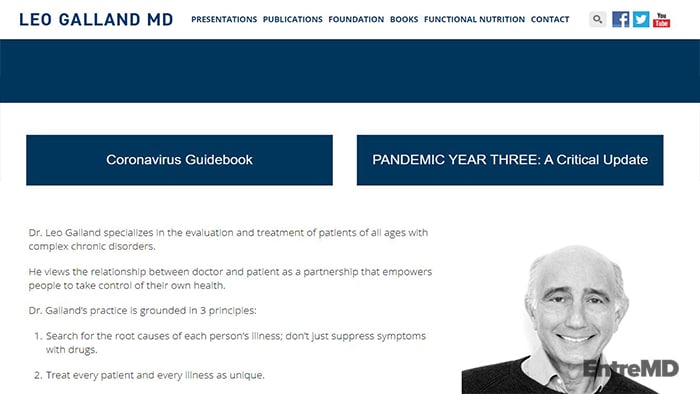 As well, he examines how allergies lead to weight problems, fatigue, and conditions like asthma and depression.
Chronic Diseases
Dr. Will Cole, IFMCP, DNM, and D.C., is a renowned Functional Medicine expert. He specializes in uncovering the underlying root causes of chronic illness and optimizing health through nutrition, lifestyle changes, and natural remedies.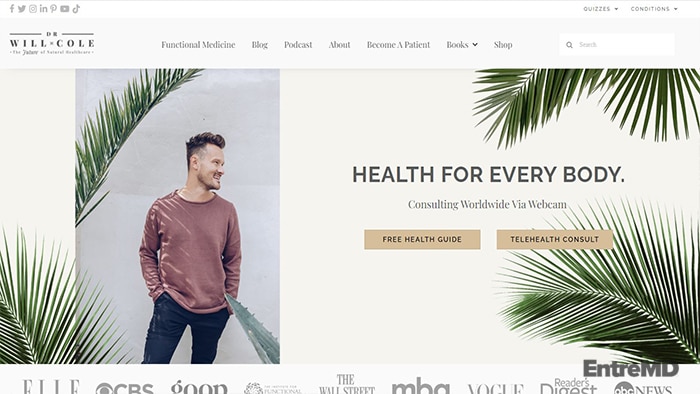 His Cole Natural Health Centers works to find the "root physiological, biochemical and hormonal causes underlying…diseases." The centers use "breakthrough diagnostic testing and analysis" to uncover the "underlying factors" of chronic diseases, such as thyroid issues, autoimmune conditions, hormonal imbalances, digestive disorders, and brain problems.
Stem Cell Therapy
U.S. Stemcell is an "emerging leader in the worldwide development of proprietary, physician-based stem cell therapies and novel regenerative medicine solutions." They develop stem cell technologies and train and certify physicians in the "administration of stem cell therapies and protocols."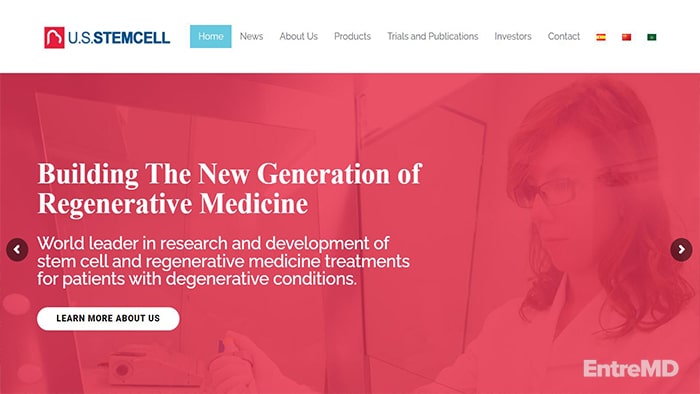 The vision of this company is to improve the quality of patients' lives with regenerative medicine and reduce hospitalizations and healthcare costs. They conduct clinical trials that result in FDA approval, and their protocols are currently being utilized on six continents.
Autoimmune Researcher
Clinical researchers also can find career options in the field of functional medicine. Dr. Terry Wahl, MD, has spent hundreds of hours researching the disease of multiple sclerosis as a result of her personal experience.
Her focus is on teaching others how to naturally slow down progressive diseases, sharing the lessons she learned "at the subcellular level" and "learning how to properly fuel her body." You can watch her fascinating TedTalk to hear how she used diet to "cure her M.S. and get out of her wheelchair."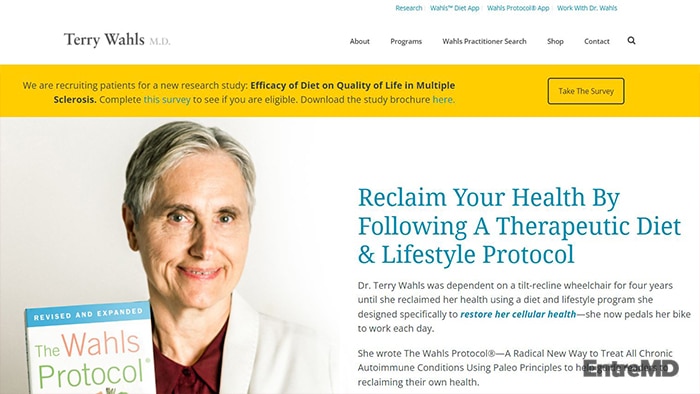 While each of these examples of physicians working in the field of functional medicine are the top in their fields, you can see there are endless opportunities in functional medicine, and it seems likely that, increasingly, more doctors, clinics, and hospitals will move away from health as big business and towards health with a whole-person focus.
For a complete list of the top 50 functional and integrative medical doctors, go here.
The Institute for Functional Medicine
The Institute for Functional Medicine (IFM) is an organization devoted to transforming healthcare through evidence-based integrative and functional medicine. Founded in 1991, IFM is the leader in training healthcare professionals in the principles and practice of functional medicine. 
With more than 60,000 practitioners certified in functional medicine around the world, IFM has become a recognized leader in the field of personalized health care.
Functional medicine practitioners are trained to treat the underlying causes of disease rather than just its symptoms.
IFM provides a comprehensive and holistic approach to health care that focuses on prevention rather than treating diseases once they have already developed. This unique approach considers lifestyle, environmental factors, genetics, and other individual differences to create personalized treatments tailored to each patient's needs.
IFM also works hard to create an environment of collaboration between healthcare providers and patients. Through its patient-centered approach, IFM seeks to empower patients to take control of their own health and well-being. To facilitate this, IFM provides educational programs for both patients and practitioners.
Through its research arm, the Institute for Functional Medicine Research (IFMR), IFM continues to advance the field of functional medicine and bring new insights into how best to achieve optimal health and wellness. IFMR works in partnership with top researchers around the world to identify innovative solutions that can benefit the entire healthcare community.
The Institute describes functional medicine as a "systems biology-based approach that focuses on identifying and addressing the root cause of disease." The model they developed allowed them to apply research in ways that dramatically helped patients who had not been helped before.
As a result, the Institute felt it was critical to systematize the approach to functional medicine with a set of tools that "formalizes both history-taking and mapping symptoms to the categories of root processes that underlie illness."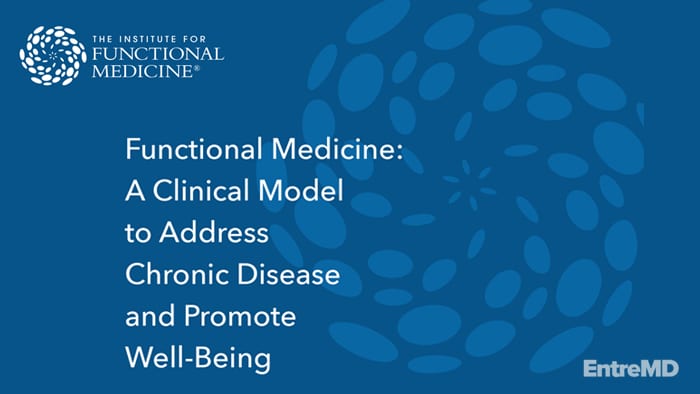 The three main tools used in applying functional medicine are:
Matrix
Timeline
GOTOIT framework
The functional medicine Matrix helps the "clinician" to organize and prioritize each individual's health issues. The Matrix works like a "web decoder" as it organizes various issues in a way that reveals an exhaustive overview of the patient's health needs.
The Timeline gives each patient an understanding of factors that "predispose, provoke, and contribute to pathological changes and dysfunctional responses in the patient." This allows the clinician to look at cause-effect relationships that haven't yet been identified.
GOTOIT is the acronym that practitioners can use to help them discover the root of "dysfunction" and set up treatments. GOTOIT stands for "Gather, Organize, Tell, Order, Initiate, and Track."
I'm excited about the future of functional medicine. Not just for the way it considers each individual's unique biological and physiological makeup but also as it allows physicians to turn their medical experience into a profitable, passion-based business that gives them time, freedom, and a deep sense of purpose.