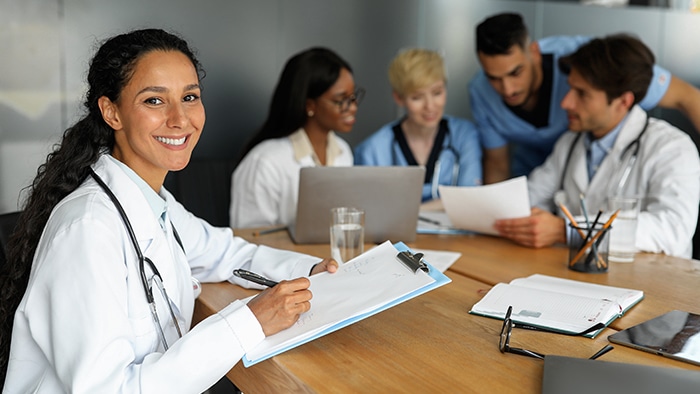 Even before COVID-19 hit the planet, there were consistent clinical and non-clinical staff shortages across the healthcare continuum.
ECRI, one of the most trusted voices in healthcare, lists the number one topic on their Top 10 Patient Safety Concerns 2022 as staffing shortages. They state that before 2021 there was a growing shortage of healthcare staff, but the problem has grown exponentially since then.
The article reports:
"…in early January 2022, it was estimated that 24% of U.S. hospitals were critically understaffed, while 100 more facilitates anticipated facing critical staff shortages within the following week."
Stakeholders say these shortages result from pandemic challenges, demographic shifts, and broader economic trends. Among nurses alone, the American Nurses Association expects that by next year, more than 100,000 registered nursing jobs will be available annually.
However, due to "The Great Resignation," healthcare is also competing with the rest of the U.S. economy to fill non-clinical positions such as cleaning staff, food service workers, or I.T.
This ongoing economic trend sees employees voluntarily quitting their jobs. The Great Resignation shocked economists and CEOs last summer when four million American workers started quitting their jobs every month. Ten months later, it's still happening.
Even before the pandemic, the healthcare industry was not educating enough nurses or doctors. And even though interest in baccalaureate and graduate nursing programs is strong, tens of thousands of qualified nursing students were turned away last year due to a shortage of clinical sites, faculty, or other resources,
"The national staffing shortage is beginning to affect us in fundamental ways," says Clifford (Cliff) Loader, CFO at Northern Arizona Healthcare. "At NAH, we currently have over 700 open positions. Not only is this significantly increasing our operational costs as we turn to 'travelers' or other contract employees to fill certain gaps, but it's also affecting the operations of our non-clinical areas as well."
This silver lining in all this is that the opportunity to start a medical staffing agency has never been better.
You don't have to come from the business world to start a successful agency in the healthcare space. In fact, medical professionals are sometimes the best fit to start firms because they know all the things it takes to work in the field.
Doctors and physicians are well-suited as they'll have unique insight into who is a good hire and who missed too many classes. This type of screening will be invaluable to healthcare employers.
Medical staffing companies do massive amounts of screening for the applicants they work with. They weed out unsuitable employees before a potential employer ever hears of them. And beyond looking at a basic resume, a good healthcare staffing agency will go as far as doing thorough background checks.
What's involved in starting a medical staffing agency?
Apart from hiring staff and contracting with clients, I've broken down the work you'll need to do to start a medical staffing agency business into five broad categories:
Research
Business Plan
Funding
Paperwork
Marketing
Research
One reason it's important to research your medical staffing niche thoroughly is to ensure that you offer a service with the greatest demand. It's not enough to assume that with medical staffing shortages, every niche is equal.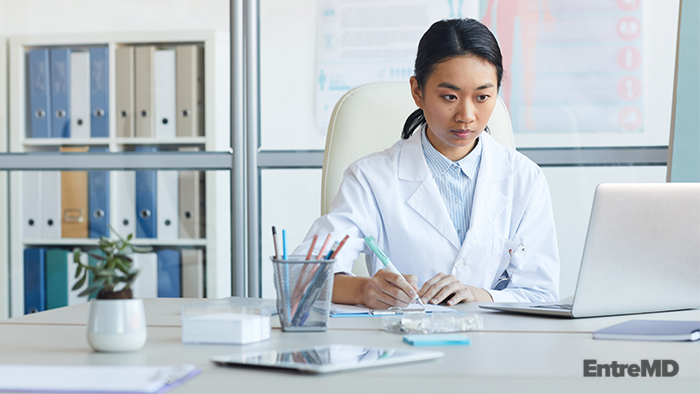 You'll want to understand the relevant needs in your niche:
What's the demand?
What's the current supply?
Who's your competition?
What's the economic outlook for healthcare staffing?
One niche that has been determined to have lots of opportunities is that of temporary healthcare staff. Healthcare managers need qualified temporary staff to ensure a safe and clean environment for patients to fill the staffing gap many hospitals or care homes are experiencing.
Business Plan
The more work you do on your business plan, the better your chance of success. A good business plan gives you a clear road map for getting started and is also necessary when applying for a business loan.
What are your business goals? What are your growth targets?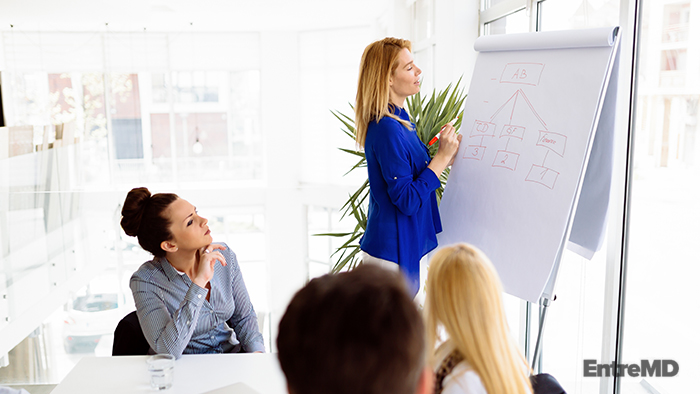 Choose the type of business structure that's right for you. Familiarize yourself with the four basic options. Each has its pros and cons:
Sole proprietorship
Joint partnership
Limited liability company
Corporation
Part of a good business plan includes making revenue projections. Outline your expected earnings for each month and yearly quarter for the first two to three years. Any funding applications you'll make will want to see these projections before they lend you money.
Although not strictly part of a business plan, developing a corporate identity and mission statement will also set your business's tone and allow you to differentiate yourself from the rest of the pack.
Names are not just names; the right business name for your agency needs to be memorable and easy to spell. Ideally, it will evoke an image and a positive emotional response and incorporate relevant keywords.
Funding
It's important to be familiar with the available financial opportunities when you're planning to start a staffing agency. Financial support resources include different types of grants and loans that can help you get going.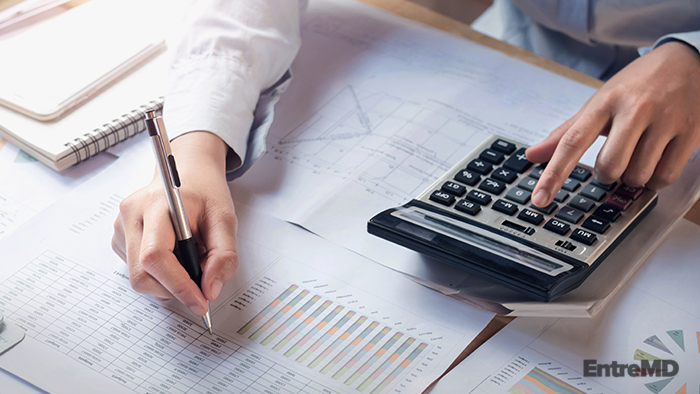 Here are two U.S. sites that offer information about grants for starting a staffing agency:
Learn about loans tailored to starting a business:
In all likelihood, you'll need a business loan to cover the operating costs at least for the first several months before your business can start paying its way. Employees will need to be paid, and you'll be carrying the advertising, recruiting, and operating costs before you get paid by your clients.
Paperwork
Getting the necessary professional certification shows a mark of accountability and quality to prospective clients and builds trust for your brand. Some of the certifications available are:
Joint Commission on Accreditation of Healthcare Organizations (JCAHO)
The American Staffing Association Certified Staffing Professional (CSP)
The National Association of Travel Healthcare Organizations (NATHO)
Whether you're registering your business, incorporating, applying for insurance, or even trying to sign up some clients, you will be faced with providing certain legal documents:
Certificate of incorporation
Business licenses for each state you plan to work in
Nurse pool licenses for states that require them
Non–disclosure agreement
Employment agreement
Operating agreement for LLCs
Consulting contract documents
Online terms of use
Online privacy policy document
VAT registration
Federal tax identification number
In setting up a healthcare staffing agency, you'll need to make sure you have adequate insurance policies. Some of the types of insurance you'll want to consider include:
Business insurance
Medical professional liability insurance
Fidelity bonds
Health and life insurance
Workers Compensation insurance
Error and omission insurance
The type of liability insurance you'll need as a medical staffing agency is different from other businesses as your staff will be working in different locations. The stakes are higher regarding staff safety, and it's generally recommended that you carry premium liability insurance.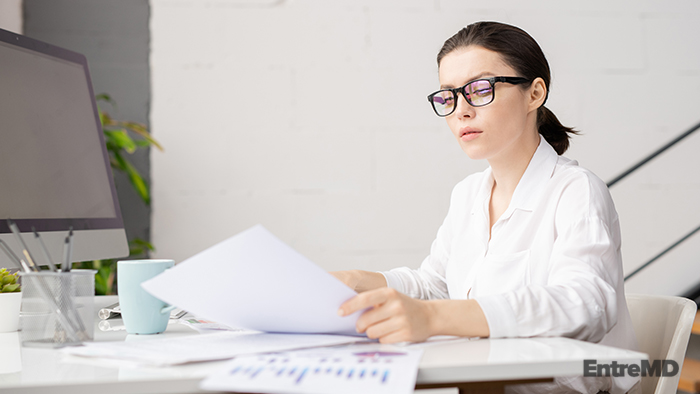 When hiring staff, you need to ensure you have a seamless system in place that allows you to track and take care of your employees. Some documents you'll need include:
Applicant Tracking System
Onboarding services

Background check vendor
Drug screens
Credentialing vendor
Immunization vendor

Contracts

Employment contract for workers
Services contract for clients

Payroll funding
Payroll administration or software
Timesheets
Invoicing capabilities
Employee handbook
Marketing
It's best to develop two marketing plans — one for attracting employees and one for attracting clients. To finesse these plans, create a unique selling proposition (USP) for each one. Define, in a sentence or two, what makes your business better than the competitors and why a potential employee or client should choose your agency.
Once you've identified your USP, you'll use this to inform your business activities, including brand creation, slogans, advertising, developing and describing your services, and what you have to offer.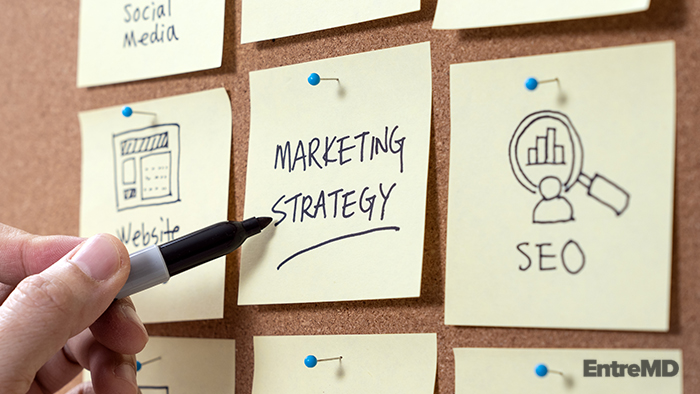 Create your USP by putting your customers and employees front and center. This is typically done in four steps:
Focus on your employees/clients

.

What do they want?
How would they use your service?
How does your company brand align with their experiences?
What kind of interactions will they have with you in the virtual world or offline?

Root a USP in your business values

.

What are your values?
How will you stand behind them?
How will your USP communicate that you stand for something unique that meets demand?

Highlight your strengths

.

What do you do best?
How do your best attributes solve a unique challenge for your employees/clients?
Identify your four important Ps:

Product
Placement
Price
Promotion

Position yourself in contrast to your competition

.

How are you different from your competition?
Will you give employees/clients a better online experience?
Will you make it easier for them to access and pay for your services?
Do you have stronger values, processes, or knowledge than your competitors?
Before you faint at the enormity of this list, consider that you don't have to do everything yourself. Many service providers can help with some or all of the things mentioned above.
Employer of Record
An employer of record (EOR) is the term for an organization that serves as the employer while the employee performs work at a different company. The EOR takes on the responsibility of traditional employment tasks, like payroll and H.R. issues for tax purposes.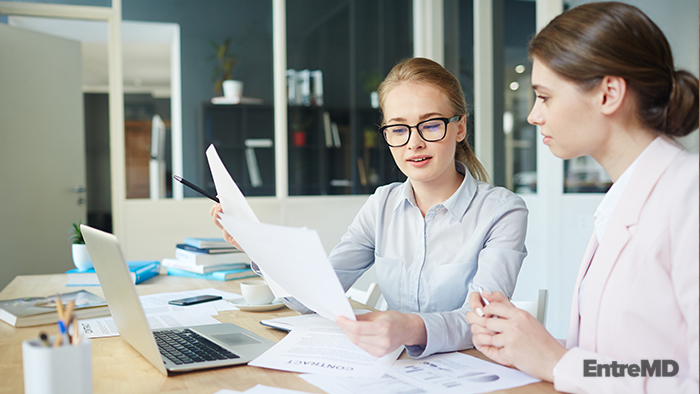 This lets you, as the hiring expert, find candidates and clients. You do what you do well, and the EOR does what they do well, saving you hours of time and untold headaches.
The Timing is Right
Starting a medical staffing agency is not for the faint of heart. But there is reason to think that 2022 is a good time to launch this type of business and enjoy years of success.
The United States Bureau of Labor Statistics projects that demand for healthcare positions will grow 16% by 2030, which translates to 2.6 million new jobs, so the outlook is rosy.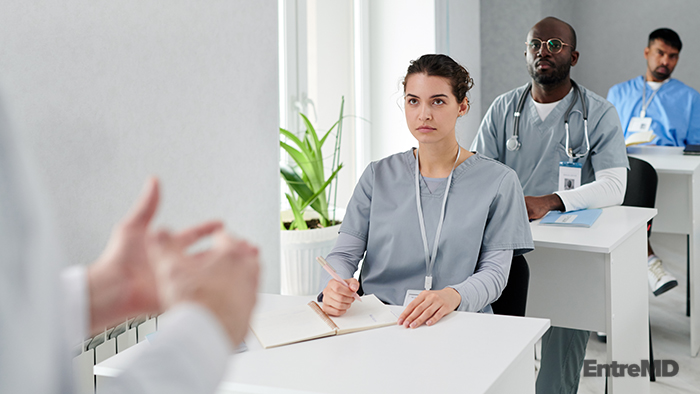 Working remotely has become the new normal, and a medical staffing agency is one that can only benefit from this new work structure. Recruiters are becoming more creative when it comes to interacting with candidates, such as using social media and online community discussion groups and attending virtual networking events.
Baby boomers will continue to drive the demand for home healthcare professionals in ways we've not previously seen. At-home services were an important benefit for vulnerable patients who were at increased risk for medical complications due to COVID-19, and services such as these will likely continue to be necessary moving forward.
The Key Differential
If we're still in The Great Resignation, the key for a medical staffing agency to flourish will be to take greater care to ensure the jobs you represent will prioritize their health and well-being. This may well be the key differential to keeping or losing staff in the future.
As we've seen over the past three years, it does not take long for an overworked professional to reach the stage of burnout. Once they're burnt out, they will no longer be available to work safely, and their absence will affect others, creating a cycle of understaffing.
In order to be successful, you and your company need to be open and flexible to the needs of healthcare professionals. Listening to what's important to them and adapting to their needs makes it more likely that you'll attract and retain talent.
Offering mental health and wellness benefits or training can give your staffing company a competitive edge. Knowing how stressful healthcare positions are and how often professionals report feelings of stress and burnout, providing this type of staff care could be one way to attract talented professionals.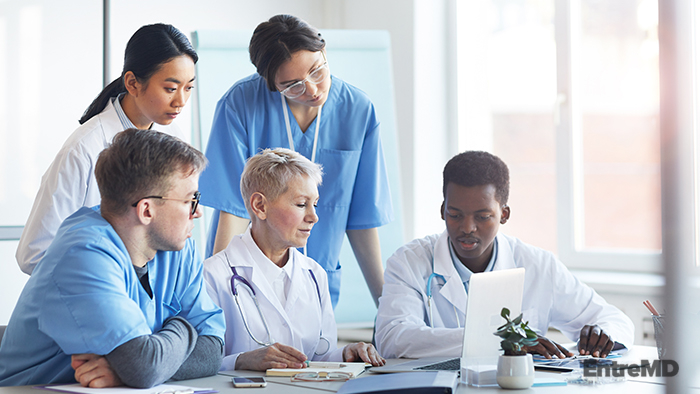 Today's healthcare workers are in demand and want to work with an organization that will provide them with features that benefit them. Some of these features include:
Flexible scheduling to let staff decide when and how often to work.
Different shift lengths to accommodate four-, eight- or 12-hour shifts.
Guaranteed hours that work for their financial and scheduling needs
Competitive wages and benefits, even for part-time employees.
Variety of work settings that consider staff's preferences.
On-the-job support and help with training and skills development.
Solid hiring, recruiting, orientation processes, and continuing skills development.
Supportive office staff who make it their business to understand the employee's strengths and skill sets.
Staff engagement that allows the worker to feel valued as a person.
Starting a medical staffing agency is certainly one good way to become a medical entrepreneur. Diversifying your career by including multiple income streams gives you greater financial security and stability and increases your purchasing power.
The main goal of setting up a staffing agency isn't to change your career and give up hands-on medicine. It's to create an additional income stream that will generate money without you being present.
Work with me to learn more ways to become an EntreMD. Subscribe to my free newsletter, listen to my podcast or send me a message. I'd love to work with you to help you become an entrepreneurial M.D. and build a business of impact.