While people are no longer mandated to work from home the way they were during the pandemic, research shows that:
"…the number of people working from home, voluntarily or involuntarily, has increased dramatically.

26% of U.S. employees work remotely as of 2022.
40% of workers believe that they've been more productive while working at home during the pandemic than at the office.
16% of U.S. companies are fully remote.
Remote jobs now make up 15% of work opportunities in the U.S.

Up to 36.2 million Americans will be working remotely by 2025."
As to the benefits of working remotely, many feel that they'll enjoy a better work-life balance, experience more productivity, and are "highly engaged" in their work. 
57% of remote workers experience less stress
54% have improved morale
50% take fewer sick days
75% experience a better work-life balance.
It's not all good news, though. It can be more difficult to "unplug" at the end of the day, and some feel lonely and isolated. Even with these difficulties, 45% of Americans report they would prefer a "hybrid arrangement" with time spent in the office and working from home.
According to number8, the top seven industries moving towards remote work are:
IT
Accounting and finance
Customer service
Healthcare
Marketing
Education
Sales
If you tend to think of healthcare as doctors seeing patients in a hospital setting, you might be surprised at some of the work-from-home options available to you.
14 Remote Work-From-Home Job Options for Doctors in 2023
The healthcare industry is undergoing rapid transformation as professionals and facilities attempt to increase access to care while decreasing costs. I've found 14 types of work-from-home job options for doctors who want to take advantage of the growing trend of remote work-from-home jobs.
1. Remote Telemedicine Physician or Psychiatrist
Telemedicine is the remote delivery of healthcare services, such as diagnosis and treatment, through digital communication. This technology has become increasingly popular in recent years, making it easier for doctors to provide care to patients who live in remote locations or cannot make it into a clinic.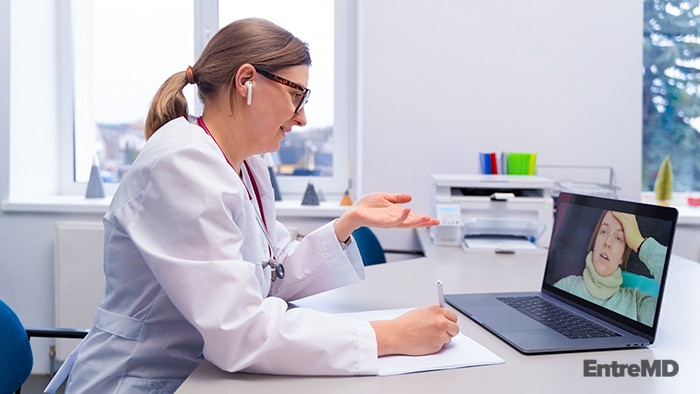 There are three common types of telemedicine: custom telehealth solutions, portable telemedicine kits, and high-resolution digital cameras. Becoming a remote telemedicine physician or psychiatrist could be an ideal solution for doctors looking for a work-from-home job.
Physicians can benefit from flexible hours, reduced overhead costs associated with running an office, and fewer distractions than those in a traditional office setting. Additionally, because much of the interaction between doctor and patient occurs via video conference calls, there's less need for physical contact—which eliminates the potential risk of disease transmission from the patient to the doctor.
2. Remote Medical Director
A remote medical director is a medical professional who works from home to ensure optimal patient care and oversee the operations of a healthcare facility.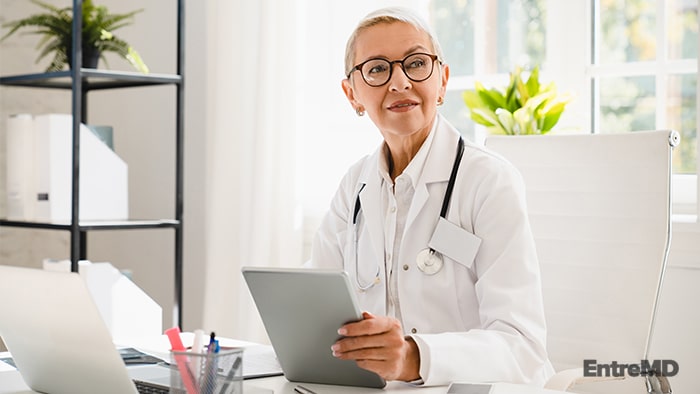 The responsibilities of a remote medical director include the following:
Monitoring and reviewing medical staff
Developing and implementing policies and procedures
Overseeing fiscal operations
Creating and enforcing acceptable standards of practice
Responsible for regulatory activities, audits, inspections, FDA submissions, and emergencies.
To become a remote medical director, you must meet certain minimum qualifications. These include a master's degree in management or a healthcare-related discipline, a medical license, experience training medical staff, board certification, strong leadership, organizational and communication skills, and familiarity with medical laws.
3. Remote Physician Supervisor
A remote physician supervisor provides consultation services, diagnoses conditions, suggests treatment options, and prescribes drugs for patients. Depending on the job, a remote physician may work in an outpatient facility, hospital, or similar medical environment or for a health insurance provider.
To become a remote physician, candidates must have a bachelor's degree and have completed medical school and a specialty residency program. Strong communication, critical thinking, and management skills are necessary to excel as a remote physician. Candidates must also be computer proficient and have reliable internet and a phone connection to perform their duties properly.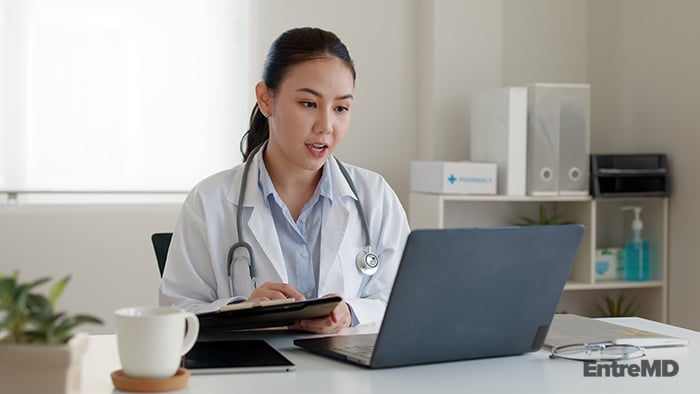 Working remotely as a physician has many advantages, such as allowing more time with family, increased flexibility in working hours, and higher pay. However, some drawbacks include difficulty staying connected with other healthcare providers while away from the office, difficulty managing patient schedules remotely, and lack of collaboration with other physicians when making decisions.
4. Remote Medical Director Pathologist
As a Medical Director Pathologist, you will be responsible for assessing and diagnosing patient needs, reviewing and confirming patient medical history, ordering labs and imaging, analyzing lab/imaging results, prescribing medications, assisting patients in managing chronic concerns, and maintaining accurate patient records.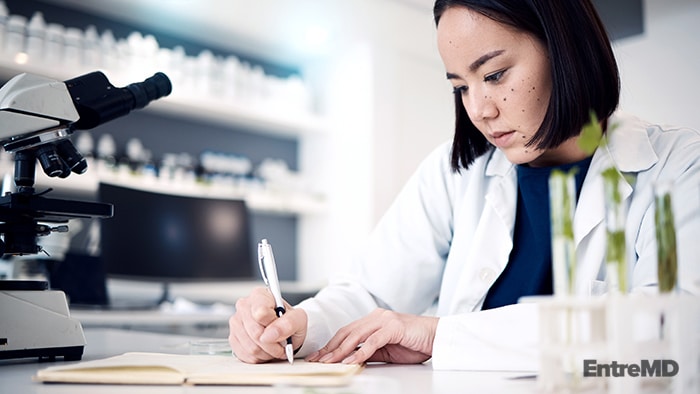 Requirements for this role include board certification in family or internal medicine, active licenses to practice in at least five states, willingness to become licensed in additional states, bandwidth to commit at least 15 hours/week, passion for using technology to increase access to and affordability of care, and enjoyment of building trust and rapport with patients.
As a Remote Director Pathologist, you should be passionate about using technology to increase access to care affordability. You should also enjoy building trust and rapport with patients. Communication skills are important. You must be highly organized and comfortable working with data.
5. Remote Physician Consultant
Medical consultants often work with healthcare start-ups or companies looking to revamp their businesses. They offer a unique perspective, providing expertise, supplying business contacts and legislative information, and keeping track of consulting hours.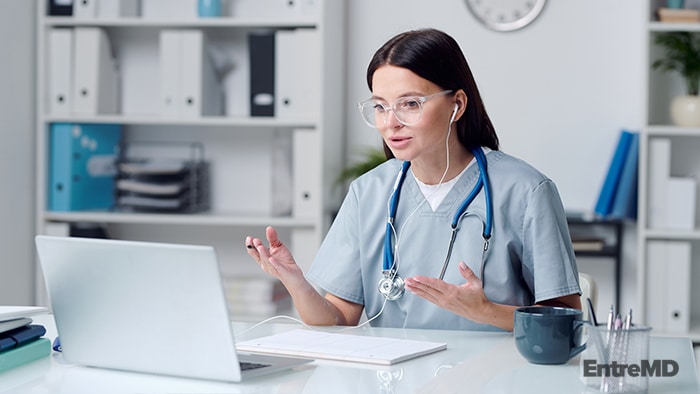 Several tasks may be required for those looking to work remotely as a medical consultant. These tasks can include analyzing data and trends to identify areas of improvement, developing and implementing new policies and procedures, making recommendations on how to optimize operations, providing feedback on current services and products, and helping to develop marketing materials. In addition, medical consultants may need to bill for their services.
Depending on the project size, you could bill hourly or by the project. Those working remotely must also communicate effectively via email, phone calls, videoconferencing, text messaging, instant messaging, and other communication tools.
6. Remote Peer Reviewer
As a remote medical peer reviewer, you will be responsible for reviewing other medical professionals' medical data and reports and providing recommendations and feedback on the quality of care.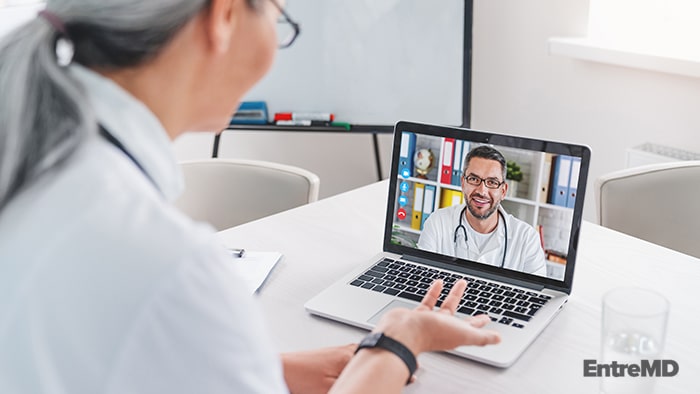 This job is ideal for doctors with extensive knowledge in a specific area of medicine, such as a specialty or sub-specialty. As a peer reviewer, you will need to be familiar with the medical standards of care and medical malpractice laws.
It's important to note that effectively reviewing cases requires a significant amount of knowledge and experience in a given area of medicine.
7. Remote Case Preparation Physician
Remote case preparation physicians provide medical evaluations for workers' compensation claims, disability cases, and other legal matters. They may be asked to review medical records, diagnose medical conditions, provide opinions, and assess patient health status. 
Remote case preparation physicians should have an in-depth knowledge of various medical specialties, including internal medicine, cardiology, neurology, orthopedics, and rehabilitation.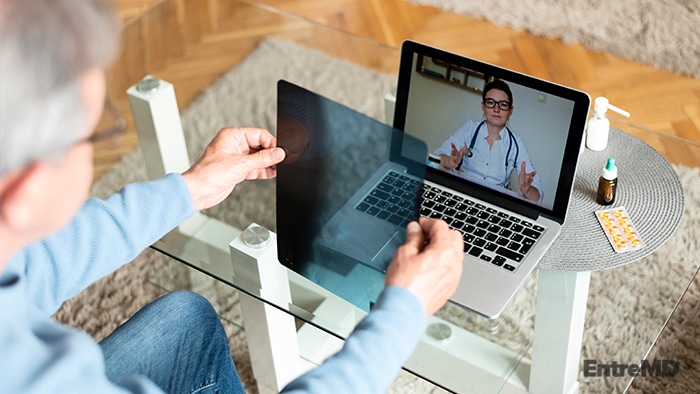 Pros for this job are the flexibility to work from home or anywhere with an internet connection. There is no need for a commute, and all meetings can be held virtually. Cons may need help building rapport with clients when they are not present in person.
8. Remote Physician Advisor 
For doctors looking for a work-from-home option in 2023, becoming a Remote Physician Advisor working with pre-med applicants is a great opportunity. This position provides advice and guidance to students interested in pursuing a career in the medical field.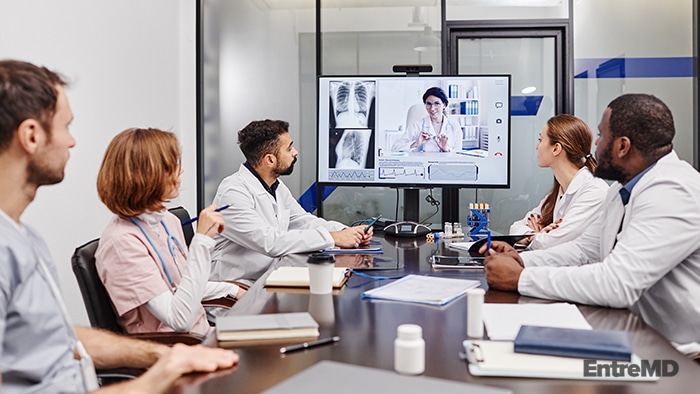 As a Remote Physician Advisor, you will have the chance to share your knowledge and experience with these budding future doctors, helping them make informed decisions about their educational paths. In this role, you will review and assess the applications of pre-med applicants, provide feedback and guidance on their academic and extracurricular activities, and coach them through their interview process.
You will also be responsible for staying up to date with the latest trends in medical education and advising the applicants on how they can best prepare themselves for medical school and beyond.
9. IME and Expert Witness
For doctors who want to break away from the traditional in-person practice and instead focus on providing expert opinion and assessment services, Remote Expert Witnesses or IME (Independent Medical Examiner) is an excellent choice. These roles require a thorough understanding of the legal system, medicine, and case management. Remote experts may provide written or oral testimony, participate in court proceedings, and advise attorneys representing one side of a legal dispute.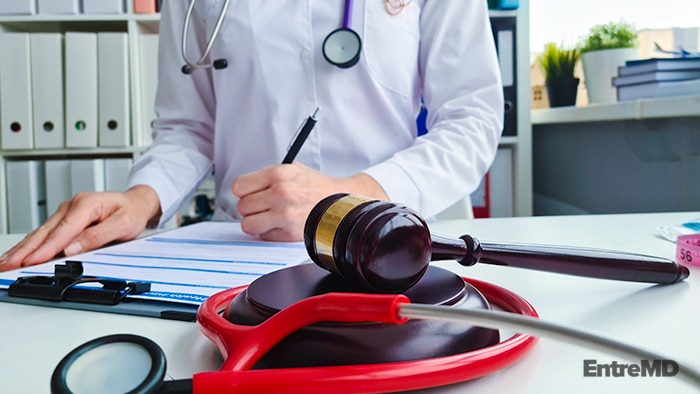 Remote Expert Witnesses and IMEs are often sought to review medical records, analyze case evidence, and offer unbiased opinions on medical matters in legal cases. They may also provide valuable guidance to clients and attorneys by clearly defining terms and ideas related to medical and legal issues. In addition, they may be asked to analyze medical records and other case evidence to determine causation or the degree of damages sustained.
10. Remote Physician Life Care Planners
Physician Life Care Planners are often sought to evaluate the long-term needs of injured parties who have sustained life-altering physical or psychological injuries. This requires assessing the need for long-term care, such as assistance with activities of daily living, educational and employment assistance, social services, home modifications, and much more.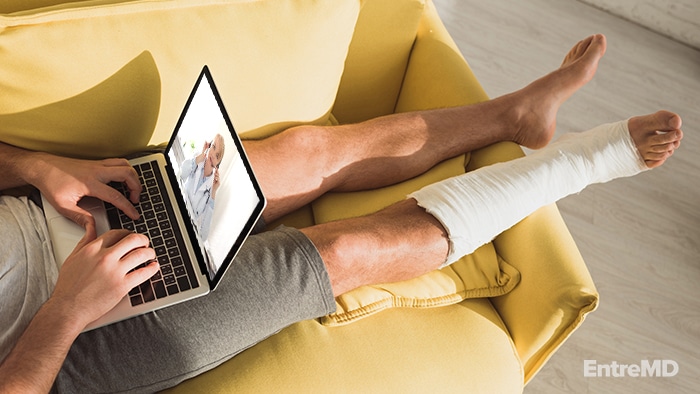 Physician life care planners must be able to evaluate medical records, communicate with other healthcare providers, coordinate resources and services, and be knowledgeable about the legal aspects of their work.
11. Remote Medical Business Consultant
There are several remote work-from-home job opportunities for physicians with a business or consulting background. As a Remote Business Consulting Physician, you will provide guidance and expertise to healthcare organizations in optimizing their operations.
You may need to analyze operational trends and make recommendations for improvements or help them create new strategies for increasing patient engagement. This position requires you to have an understanding of the healthcare industry, current trends, and the ability to identify areas for growth.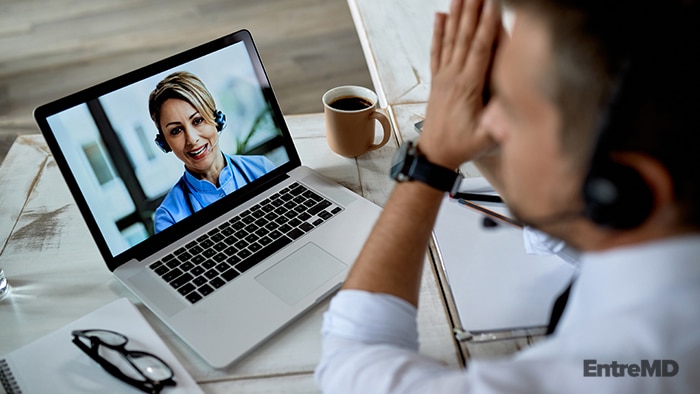 Suppose you do choose to pursue a remote business consulting physician position. In that case, you should ensure that any contract explicitly states what types of services are expected from you and when they should be completed.
12. Remote Medical Science Liaison
Remote Medical Science Liaisons (MSLs) are highly skilled medical professionals who connect scientific experts with clinicians and healthcare providers. They serve as a bridge between the two groups, providing up-to-date scientific information to enable informed decision-making. MSLs also act as educators, providing training and support to healthcare providers on the latest developments in their field.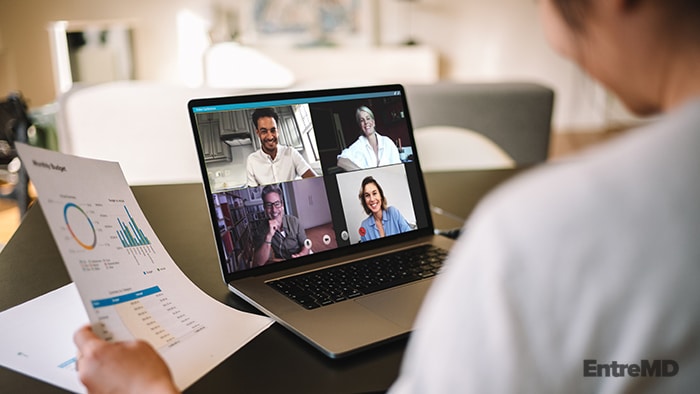 MSLs typically work remotely and are responsible for engaging with physicians and other healthcare professionals to foster relationships, raise brand awareness, and promote the responsible use of their products. They develop strategic partnerships between their organization and local or regional healthcare organizations and provide support for clinical studies and other research activities. They must also be familiar with the regulatory environment and applicable laws or policies impacting their product.
13. Remote Physician Inventor
In recent years, physicians have increasingly turned to becoming remote inventors. As a remote physician inventor, you are responsible for identifying and creating new medical devices or treatments that have the potential to improve patient care and outcomes. This job requires a unique combination of creativity, technical knowledge, and medical expertise.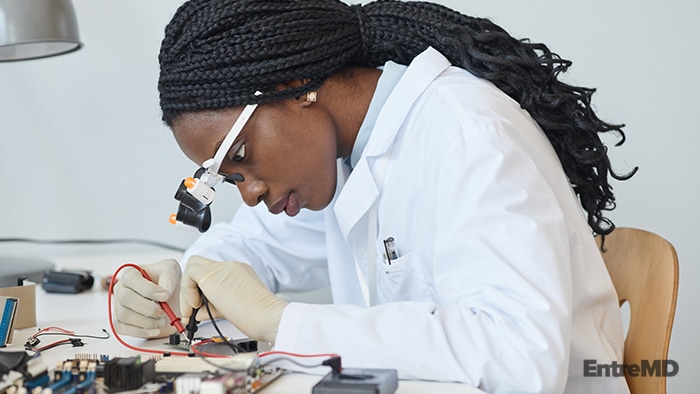 The benefits of being a remote physician inventor include the freedom to work remotely, no need to be on-site for meetings or presentations, and the ability to work with industry partners from anywhere. Additionally, since inventions often require patent applications and regulatory approvals, being involved in these processes from home is a major plus.
14. Remote Medical Writer/Editor
Remote medical writers, editors, and content developers create and revise medical-related content, from articles and blog posts to educational materials and textbooks. They use their expert knowledge of medical terminology and procedures to accurately present information in a way that is both accessible and engaging.
A remote medical writer, editor, and content developer must have excellent written communication skills, be able to write clearly and concisely, and have an aptitude for research. Medical writers are also expected to keep up with the latest trends in healthcare and be able to quickly assess and communicate data in an organized and effective manner.
It is rewarding to contribute to the growing body of medical knowledge. This is an ideal role to consider if you have a passion for medicine and writing. The pay can be lucrative depending on the level of work and complexity of tasks. With the flexibility of working remotely, many medical writers, editors, and content developers can create a comfortable schedule and pursue other interests.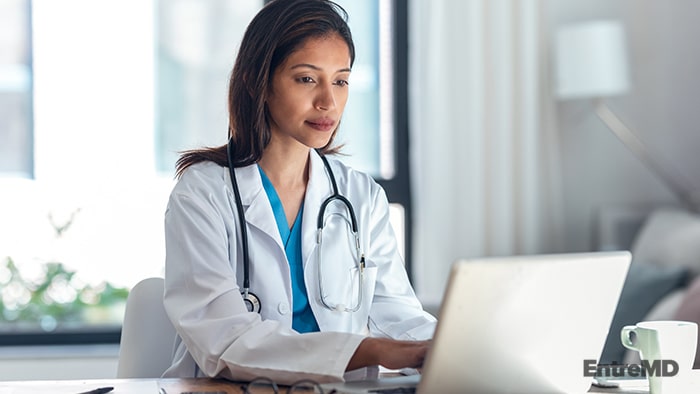 These 14 suggestions are all great ways to turn your medical experience into a profitable, passion-based business that gives you time, freedom, and a deep sense of purpose.
If this sounds like somewhere you want to be, consider joining my EntreMD Business School. It's the only school that helps physicians become thriving entrepreneurs who make money, have an impact, and have time for the things that matter.
And if you're wondering if the school will help with your kind of business, here are just a few of the businesses currently represented in the school:
Private practice
Coaching
Skincare line (and other) products
Non-profit
If you're interested in developing your personal brand as a physician or aren't quite sure what you'd like your medical business to be, you're sure to get help and find value in the school.
Contact us and book a call to discuss your needs today!