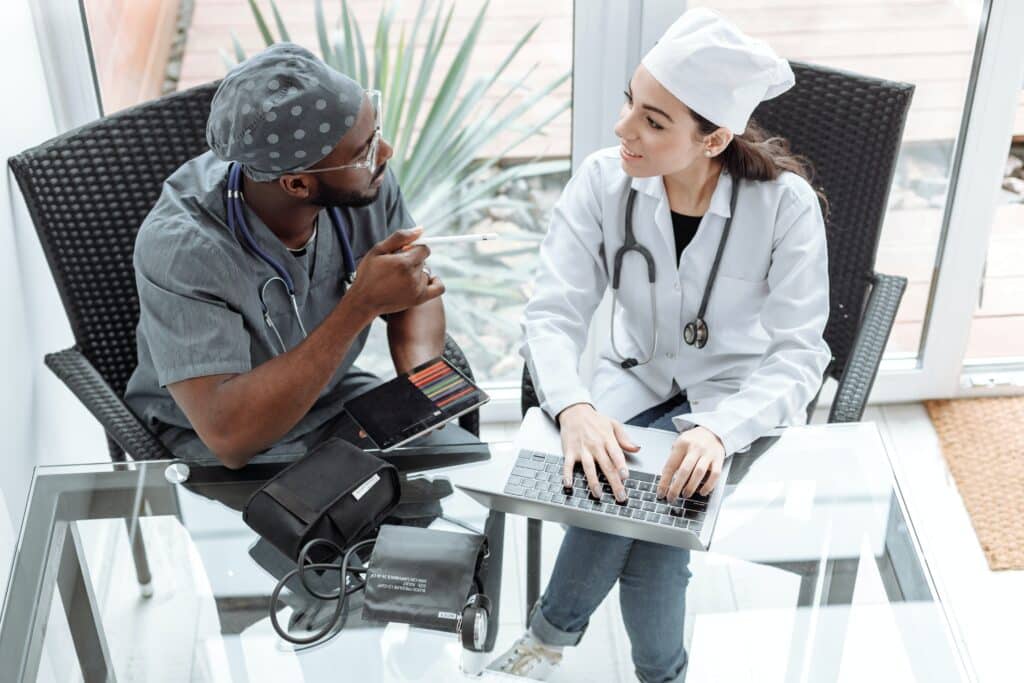 More and more, we're seeing a move to value-based care. With a call for increased transparency in healthcare costs, it's becoming natural for physicians to combine business training with a medical degree.
This focus on business training for physicians may be more important now than ever before. With the uncertainty of Medicare for All, the shift to EHRs, and more doctors finding employment in health systems rather than owning a private practice, doctors now have multiple reasons for stepping into the world of business.
And the need for business training for physicians goes far beyond traditional practice management. Data from the Association of American Medical Colleges shows the number of medical students earning dual degrees has doubled in the past decade.
Having an M.D./M.B.A. can change the way doctors navigate their careers. It can prepare them for a future that requires using spreadsheets and developing the financial analysis needed to make practice-related investment decisions, like buying or renting new equipment, real estate decisions, and practice acquisition strategy.
While business skills were an option for doctors in the past, institutions like the New England Journal of Medicine suggest a fourth-year rotation will help new physicians develop business competence. Business skills will likely become as common as pursuing education in public health.
Types of Business Training
Business training isn't just accomplished by gaining a business degree. There are many continuing education programs available for physicians that allow them to gain knowledge about the business end of medicine.
Whether you enroll in a degree program, work on continuing medical education courses, attend live seminars or institutes, or find another way to increase your knowledge of the business end of medicine, it's important to understand that today's doctors can no longer just rely on their medical degree if they want to be in control of their vocation long term.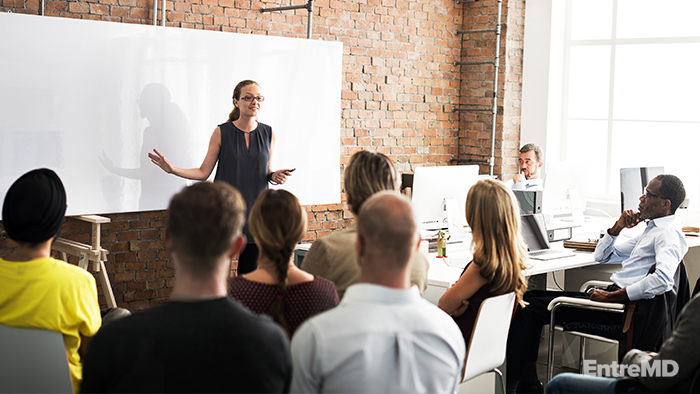 Physicians often shift to administrative paths later in their careers, taking on leadership positions such as chairmanship of a clinical department or chief medical officer of a hospital. These positions involve working with teams and require a business-oriented understanding of organizational behavior.
6 Ways That Business Training Can Benefit Physicians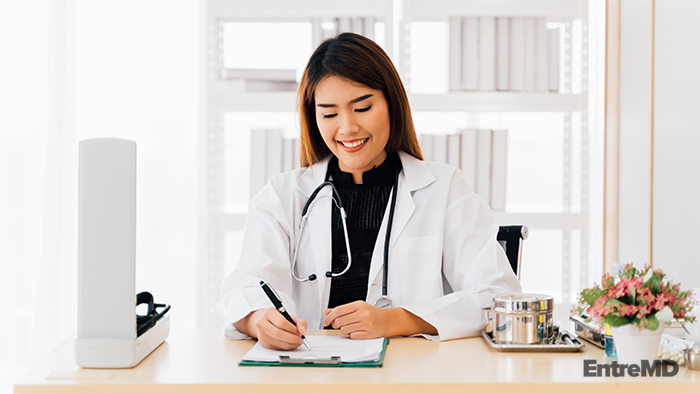 This past week I've looked at and researched six areas of business training that can only benefit us as we work to provide the best healthcare possible for our patients:
Understanding today's challenges and solutions
Developing strategic thinking
Creating a business plan
Understanding financial accounting
Providing leadership
Overcoming the challenges of EHRs
Understanding Today's Challenges and Solutions
Challenges faced and solutions created by 21st-century health care providers are unlike any that have come before. Today's new ideologies of prevention and quality outcomes are linked to an organization's bottom line, and it's become increasingly important to understand the latest critical data, pivotal studies, and key viewpoints on population health outcomes.
Lately, the term "population health" has become quite a buzzword and can be described as thinking beyond an individual patient and looking at the whole community. It considers all the factors that influence and helps you understand the overall health of a specific population.
This means looking at the social determinants of health that influence our health and well-being like income, education, race and ethnicity, access to housing, and early childhood development. Two main population health outcome goals have been identified as increasing overall (or mean population) health and eliminating inequality of well-being based on race, gender, or even geography.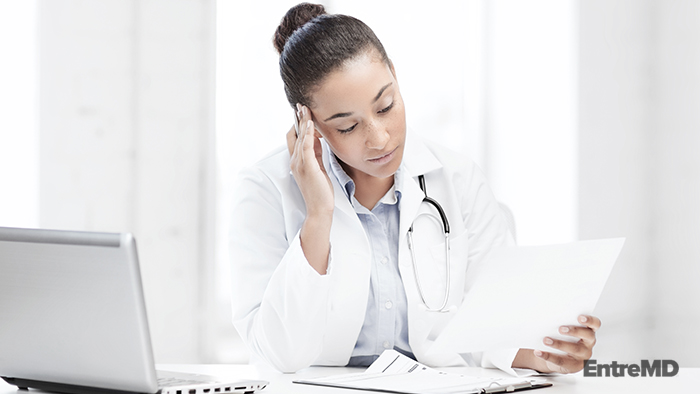 Learning about the gap between population health and healthcare delivery is becoming more important for efficiency, improved quality, and cost reduction. A population health approach can be used to improve outcomes and reduce costs by:
Segmenting patient populations.
Identifying risk factors.
Utilizing primary medical care home delivery models.
Using evidence-based screening and prevention.
Focusing on overall health.
Moving from volume-based to value-based care.
Developing Strategic Thinking
One of the main keys to thriving as a physician leader is the ability to manage strategic innovation and change. There's a difference between a compelling vision and a burning platform and leading change versus managing it.
Strategic thinking includes identifying the top reasons organizational change efforts fail and how to prevent failure. Strategy development occurs in three interdependent stages:
Strategic thinking.
Strategic decision-making.
Strategic planning.
Strategic thinking is about analyzing and interpreting information. Strategic decision-making is about knowing which strategy to pursue.
Auditing a strategic plan starts with reviewing its elements and learning the process used in developing a plan. It becomes much easier to focus the audit effort on determining whether the output for each step along the way in these two broad streams has been achieved.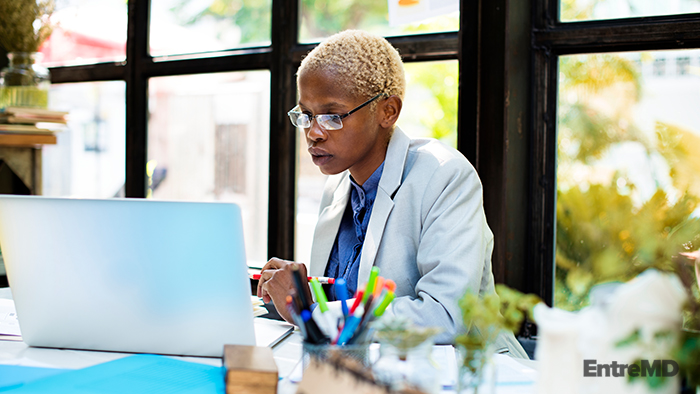 Five steps of a strategic planning process include:
Determining your strategic position.
Prioritizing your objectives.
Developing a strategic plan.
Executing and managing your plan.
Reviewing and revising the plan.
While everyone makes decisions, they aren't necessarily strategic decisions. Examing your natural methods and characteristics of decision-making is an important part of developing the ability to embrace change. This ability is essential to success as a leader, but the natural response to change is fear or resistance for many of us.
The key to any successful shift in behavior is understanding how positive behavior change works in the body, brain, and mind. The psychology of strategic thinking, executive functioning and brain development, and innate temperament are important factors in strategic planning.
Creating a Business Plan
Health care organizations aren't likely to invest in initiatives without fully understanding the potential return on investments. It's common for organizations to want a business plan to justify the expense of new projects and ventures.
That's why physicians need to understand business plans, including each key element of a plan. Learning to draft business plans for new programs, projects, and ventures for existing organizations, as well as for new business development, is a skill that doctors need to have.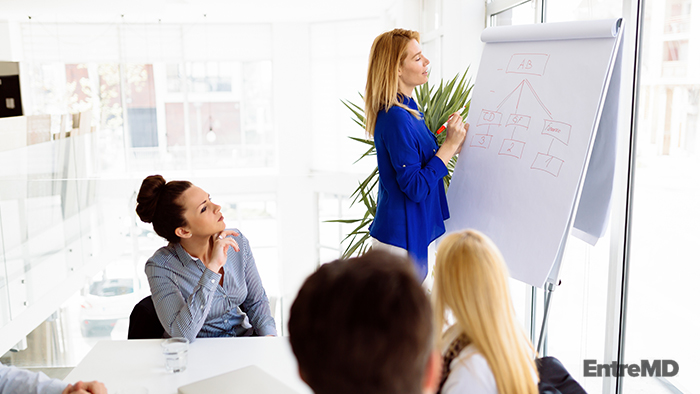 Business plans should:
Define their purpose and structure.
Discuss how a business plan should define a potential business idea or venture.
Have an understanding of the key questions that would drive the plan's contents and explain the key parts of a business plan.
Explain the importance of the specific industry, the role of growth, seasonality and cycles, technology, and the reimbursement environment.
Complete a marketing plan and market analysis.
Flesh out a clearly defined operational strategy, including consideration of the unexpected.
Contrast marketing and sales.
Discuss the importance of gathering the right team, the key questions that must be addressed to get that team, and the ways to motivate the team.
Complete a breakeven analysis to assess how the venture will be financially successful.
Utilize pro formas in developing a financial plan for the proposed venture.
Show a plan for obtaining adequate financing, and conduct sensitivity analysis.
List the types of risks that could negatively impact the venture and explain some potential measures to offset those risks.
Identify the key elements that have to be considered in preparing an implementation plan.
Assess the importance of an exit plan, and discuss some alternative exit plan strategies.
Understanding Financial Accounting
Today's physicians cannot afford not to read and understand the financial statements amid the ongoing accounting challenges and options organizations face. Financial accounting often includes negotiating and getting paid by insurers and can be political and controversial.
We can't dismiss the importance of finance in strategic decision-making. Understanding and applying financial principles can help the process and improve patient care.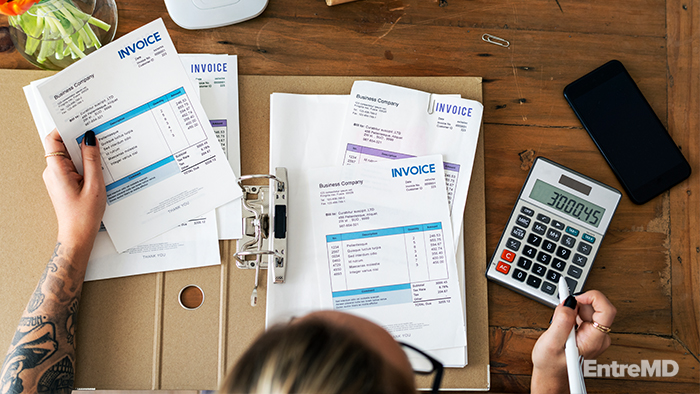 Knowing how to apply flexible budgeting and alternative cost-allocation techniques can improve productivity and profitability. Finding new ways to control operating costs results in improved management decisions.
Healthcare finances are concerned with:
The structure and importance of the four major financial statements.
The accrual accounting framework.
Applying transactions and adjustments.
Describing the debit/credit format with its need for closing entries.
Identifying financial statements in 10-K reports and their applicable metrics.
Developing cash budgets to manage identified cash flow lag situations.
Utilizing the technique of flexible budgeting for planning where future patient volumes are uncertain.
Describing the limitations of the Internal Rate of Return (IRR) technique for evaluating capital acquisitions.
Contrasting the pros and cons of leasing versus other forms of long-term financing to lease or buy appropriately.
Defining trade credit and the process of computing the implicit interest rate related to its use.
Using advanced variance analysis techniques to control operating results.
Describing fund accounting and the major types of funds used by health care organizations.
Exploring the parts of a cash flow statement and how this information is used to make management decisions.
Assessing the financial health of a health care organization by financial analysis techniques.
Providing Leadership
Being a physician doesn't mean that you have a natural ability to lead a team. And good leadership isn't just about leading a team over which you have oversight. Good leadership can also include building relationships with stakeholders and managing task forces, committees, and workgroups.
Understanding how performance metrics, training programs, and leadership development can be harnessed to impact change is integral to leading well. Having the skill to present to a group and have audience engagement are techniques that can be learned and let you be seen, heard, and have influence.
Running a small group is an important part of leading, and it can be challenging to coordinate meeting strategies. Leaders need to learn to manage their groups effectively and efficiently to encourage the future success of organizational initiatives. Effective meetings allow groups to get the work done, while efficient meetings avoid wasting the valuable time of their members.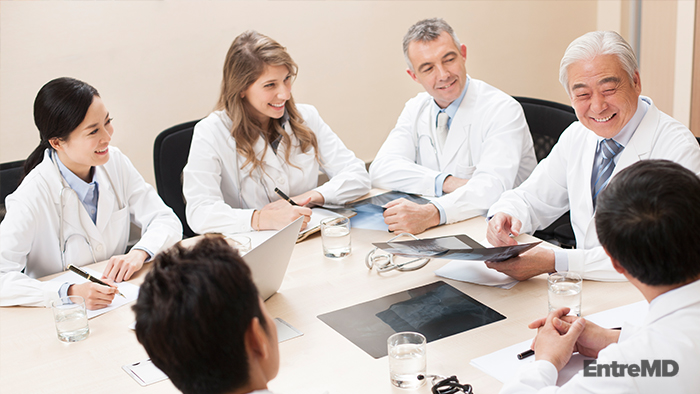 Business training can help you develop practical insights into clarifying roles, communicating with members, listening and synthesizing information, disclosing conflicts of interest, and coming to group consensus.
Communication may be the most important skill you'll need to develop to be an effective leader. Communication is about more than speaking; it's also about developing good listening skills.
Authenticity counts a lot. Being honest and sincere in your own voice, without using corporate speak or trying to sound like someone you're not, is a big part of being a leader. People want, respect, and will follow authentic leadership.
Don't be invisible and only known through emails or having someone on your team relay messages for you if you want to communicate well. Consistently and predictably getting out from behind your desk lets others know what kind of leader you are. People need to see and feel who you are to feel connected to the work you want them to do.
Overcoming the Challenges of EHRs
Without a doubt, electronic health records are here to stay. Some of the challenges with EHRs are there are no globally accepted standard definitions or feature requirements. Each EHR vendor has developed its own version of solutions to the three basic requirements of creating an electronically based patient chart:
Producing an electronic encounter note effectively and efficiently.
Storing a variety of information, including diagnostic reports, referral letters, lab results, and images.
Keeping track of messages and patient issues, such as planned treatment, scheduled surgery, and pending diagnostic tests that need to be addressed by physicians and staff.
For example, some EHRs allow you to attach images to a message, whereas other EHRs only accept a text message stored in a general to-do list. In addition, some EHRs provide checklists and appropriate features for specific areas of medicine but may lack basic tools for other areas of medicine.
EHRs may differ dramatically in their design and capabilities owing to medical specialty, practice size, or technical aspects of the software. For example, primary care-oriented EHRs have outgoing referral features and immunization tools but may not have surgery scheduling tools needed by general surgeons and orthopedists.
Understanding the ins and outs of electronic health records plans is a research project on its own and one that definitely requires training. Selecting and implementing the right plan begins with preparing the practice for technology, defining the requirements, getting buy-in from staff, and taking the system live.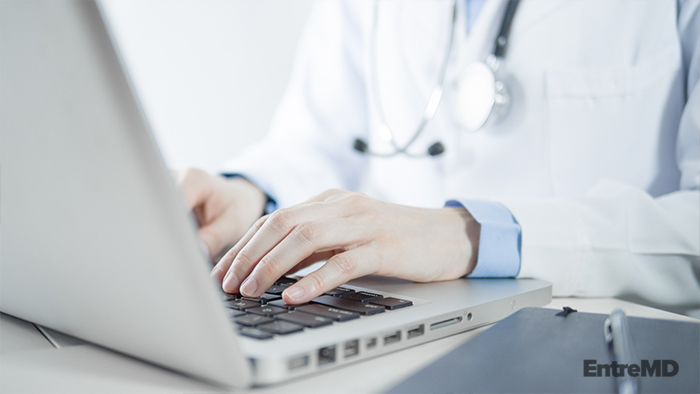 Few practices will be able to avoid implementing EHRs as these tools will become increasingly necessary to meet patient expectations, payer quality requirements, and pay-for-performance demands.
This list feels like the tip of the iceberg. Other healthcare issues that are related to the business of healthcare include:
Hiring, leading, and managing new team members.
Developing a culture of trust.
How to assess the health of your practice.
Understanding how burnout affects the bottom line.
Building an online presence.
Honing and promoting transferable career soft skills.
Healthcare law: regulations, contracts, medical malpractice, insurance policies, carriers, and claims.
Going forward, expect to see business training as a key skill that sets successful physicians apart and prepares them for the many changes coming down the healthcare pipeline.
I'm excited about this new understanding of how developing business skills as a physician can only help us provide better, more sustainable care for others and ourselves.