Over the past 20 years, more and more Americans have become interested in nonsurgical and less invasive treatments and options to rejuvenate their skin and body. As a result, medical spas are a growing business idea that is highly lucrative.
The American Society of Plastic Surgeons describes medical spas as a "combination of an aesthetic medical center and a day spa that provides nonsurgical aesthetic medical services under the supervision of a licensed physician." Every medical spa is unique and offers a variety of procedures.
Some common treatments many medical spas offer are:
Botulinum toxin injections
Injectable dermal fillers
Nonsurgical fat reduction
Laser hair removal
Microdermabrasion
Laser skin resurfacing
Tattoo removal
Medical Spa State Of The Industry Executive Summary
A fascinating State of the Industry Executive Summary released earlier this year overviewed the industry size, patient profile, and ownership for the context of medical spas as of 2022. 
In 8,841 medical spas across the country, there are 70,000 people involved in making the spas work on a day-to-day basis. "Medical aesthetics has grown into a $15 billion industry."
According to the summary, a "single-location medical spa generates $121,632 in monthly revenue." The average annual medical spa revenue in 2022 is $1,982,896, with 88% of medical spas projecting an increase in earnings — 74% expecting an increase of "greater than 10%."
Eighty-eight percent of patients at medical spas are women. Men who are visiting medical spas show a "statistically significant shift in [their] age breakdown.
The biggest age group of women taking advantage of the services offered at medical spas are those between 35-54 years of age. They represent 52%, while 18-34-year-old females make up 26%, and women over 55 make up the remaining 21%.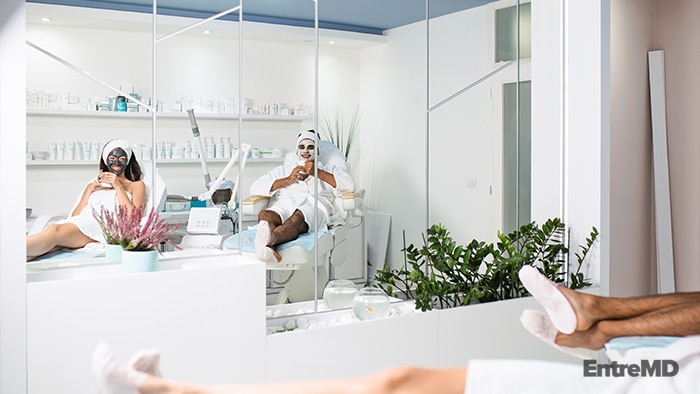 Not every medical spa is owned by a physician. In 2022, 63% were owned by non-physicians and non-surgeons.
Most medical spas assign a medical director, a licensed healthcare professional, to supervise and oversee the scope of the practice. These directors are responsible for each and every patient at the spa and oversee protocols and treatment plans in accordance with their state's licensing board.
Read the full report to get a deeper insight into the workings of this industry.
Who Can Own A Medical Spa?
Most states govern medical spas similarly to how they govern other medical practices. At this date, there typically isn't a standardized "facility license" for medical spas.
In general, in order to own a medical spa in the United States, you need to be a licensed physician or have a physician-owned corporation. However, if you aren't a licensed physician, you can partner with one who enters a Managed Services Organization (MSO) agreement with you.
While the physician doesn't need to be on-site every day, they will be responsible for overseeing all medical decisions, hiring medical personnel, and ensuring that all employees performing any medical treatments have the proper medical training.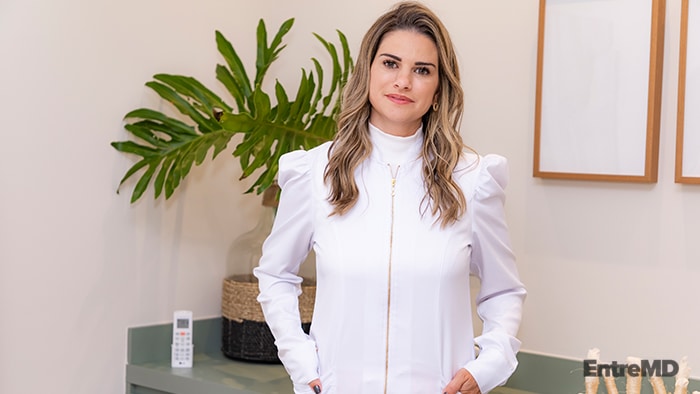 AestheticsPro partners with medical spa owners to "first define and understand the key aspects and goals of their business and then develop a tailored implementation strategy for growing their business."
Their summary suggests the steps to work through when you're setting up a medical spa:
If you're not a licensed physician, partner with one through an MSO.
Research and seek legal advice in your state to determine the permits and licenses you will need.
Develop a managed services agreement (MSA) to outline responsibilities and determine the fees and compensation involved.
Choose the appropriate insurance coverage (also varies by state).
Hire the "appropriately qualified staff."
Install the necessary IT infrastructure to run your business.
Start With A Dream And A Plan
While this step isn't included in the tangible costs of setting up a medical spa, creating a viable business plan takes significant thought. The basics need to be well-established as you move forward toward your goal.
Decide the services your medical spa will offer. While there are a large number of services you can offer, you would be wise to check out which are most profitable. In a survey conducted at over 1,000 medical spas, the most profitable (and popular) treatments are:
Botox
Chemical peels
Dermal fillers
Other injectables
Create a look and feel for the spa. A medical spa's design and decor must be inviting enough to attract clientele to try out your spa and come back regularly. 
The look and feel of the spa extend to more than simply the space but also through your marketing materials, social media, press, and advertising. Create a brand that addresses every visual aspect of the business.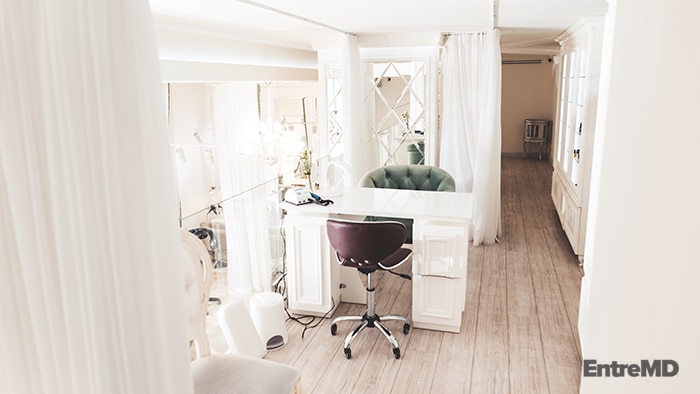 Determine the size of your business. Are you planning to open a large spa with full-time staff or a smaller space with just a few employees? The size of your dream will dictate the space you'll need and the number of staff, all of which will impact your start-up costs.
Write a business plan. This step is not for the faint of heart. You'll need market research and financial data to qualify for the capital you'll likely need to get the spa up and running. 
The entire plan will cover the scope of the business, including an executive summary and a five-year plan. The business aspects you'll need to include are income, cash flow, expenses, operating expenses, and your organizational structure.
Start-Up Costs To Set Up A Medical Spa
Lisa Starr, the principal of Wynne Business Consulting, outlines the three types of costs you'll incur when opening a medical spa or other wellness-related business. These include the following:
Hard costs
Building purchase or rent
Construction or renovation
Furniture, fixtures, and equipment procurement or leasing
Professional and retail use inventory
Administrative and office supplies
Signage
Soft costs 
Building permits
Legal fees
Processing fees
Business licensing and permits
Business insurance
Medical insurance
IT infrastructure
Subscriptions
Marketing materials
Staff training
Looking for some hard numbers? Pat Walls from Starter Story did a deep dive into the costs of starting a medical spa in 2023. He interviews successful entrepreneurs from around the world and shares the stories behind their businesses. Not only that, but he shares the revenue figures for nearly all businesses he interviews.
According to Pat's research, the minimum start-up cost for a medical spa is a paltry $62, and the maximum start-up costs can be as much as $35,923. The average cost he found for starting a medical spa came in at $19,267.
The cost of having a brick-and-mortar location may very well be the most expensive part of running a medical spa. Lease costs vary wildly depending on location. For example, leasing space in the heart of Manhattan could cost more than $80,000 monthly, while a storefront lease for space in Florida or Tennessee could cost as little as $1,000.
Once you have leased a storefront space, the cost of utilities can be as much as $1,000/month, while the maximum building improvements and remodeling costs spa operators reported were just under $1,000. This modest amount can easily be far greater, depending on the scope of work done.
Forbes lists that the average build and construction cost in 2023 is about $150 per square foot, depending on where you're located in the country. New York, Connecticut, and Alaska are some of the priciest states to renovate. Kansas, North Dakota, and Nebraska are all on the lower end of the cost spectrum.
Although Starter Store doesn't consider the costs for furniture, fixtures, and equipment procurement (or leasing) in their costing estimates, you'll need all of these to set up shop. You'll have to decide whether to purchase new or lightly used items and whether you'll purchase or lease necessary equipment.
It also makes a significant difference whether you're taking over from an existing and similar spa business or whether you need to start from scratch in
Finally, you'll need to budget for professional and retail use inventory, administrative and office supplies, and building signage. Fortunately, all these costs are only incurred once, and then they're done except when you need to replace or repair something broken down.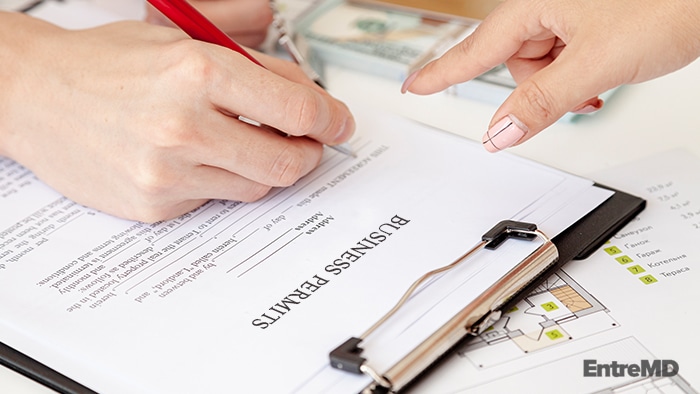 There are several non-optional costs associated with forming a business entity. Permits for building and business licensing and permits need to be considered, as well as legal and processing fees, business and medical insurance, your IT infrastructure, necessary subscriptions, marketing, and staff training costs.
Business and medical insurance are two non-optional expenses and should be the top priority in setting up a medical clinic. You may need to obtain three types of insurance: general liability, professional liability, and Workers' Compensation.
Each state has its own medical board that oversees and sets the guidelines for operating a medical spa. Failure to comply with these guidelines can result in penalties or medical malpractice. A state-by-state guide to medical spa regulations answers the protocols for six specific questions, along with a summation of that state's protocols:
Can anyone open a medical spa?
Do you need continuing education or advanced training to perform cosmetic procedures?
Can a PA practice independently?
Do you need to be a doctor to own the equipment?
Can you take a commission for administering laser treatments or injectables?
Can you share profits if you're not a licensed doctor or physician?
The American Med Spa Association (AmSpa) has released additional guidelines to help physicians practice medical aesthetics. Some of the essential factors that guide these practices are:
Requirements for medical directors
Consultation, diagnosis, and treatment plans
Supervision and delegation
Occupational Safety and Health Administration (OSHA) regulations
Health Insurance Portability and Accountability Act of 1996 (HIPAA) law
In order to run the spa business, you'll need a number of cloud-based, subscription-based systems, for example, spa software, which includes your transactional, client, and inventory databases. In addition to accounting software, a security system with cameras and visual feeds, and an online payroll service, you may also need to open and operate a bank account as well as pay for the service.
With an "increase of spas to the market," competition will also increase. It's critical you spend wisely on your print and digital marketing tools to stay competitive.
On The Map Internet Marketing has created a "comprehensive guide for you…to keep your business competitive in this growing market." The guide is "broken down into a series of key factors:"
Branding: make a lasting first impression
Website: the essential medical spa marketing tool
Landing pages: converting visitors to clients
Blog: an effective educational tool
Social media: find your prospects
Email: nurture and convert
Online advertising: increase your reach
Offline marketing: tried and true methods
Patient reviews: important social proof
Events: group marketing with a twist
Loyalty programs: reward repeat business
Effective budgeting: returns on investment
Operating capital
Once you've identified the hard and soft start-up costs to set up a medical spa, you're not done calculating the money you need upfront to get the business rolling. Operating capital refers to the cash you'll need to fund the daily expenses it takes to operate.
You'll need enough cash in hand to cover expenses from the time you open your doors until the spa generates enough business to pay all your bills out of money earned from the business. These are the ongoing expenses that you'll incur as you operate the spa.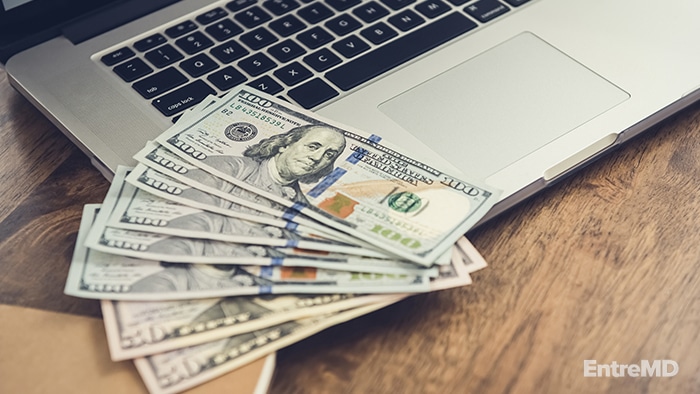 Common recurring and ongoing expenses include mortgage or lease payments, utilities, insurance premiums, credit card processing fees, building maintenance, equipment repairs and maintenance, phone and internet services, employee wages, benefits, and payroll taxes.
Once you reach the financial point where you can cover the business expenses, it's recommended you build up a reserve emergency savings fund plus enough funds to cover three to six months of expenses.
Medical Spa Trends
Back to the Medical Spa State Of The Industry Executive Summary. Researchers "held qualitative interviews with industry subject matter experts to gather insight for the 2022 report." They identified three top trends to watch.
Trend 1. Medical spas may receive more capital from private equity funds with high-profile practices partnering with firms offering practice support. 
Trend 2. Industry experts predict growth in bio-stimulatory treatments. More practices are considering adding collagen biostimulators than almost any other type of treatment. Only IV therapies were more in demand.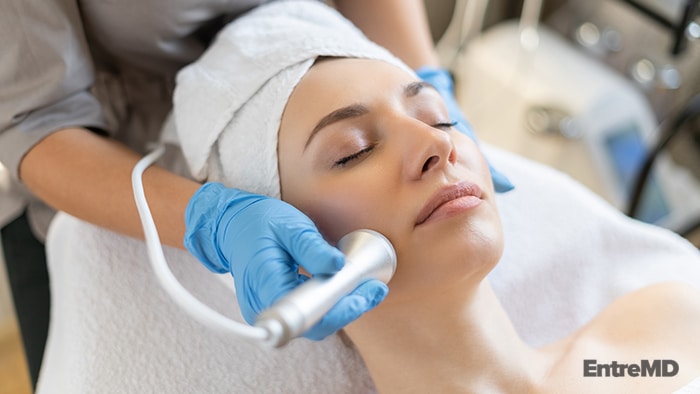 Trend 3. In 2021, 94% of medical spas offered injectables and injectors. Offering facial injectables greatly increased the bottom line for medical spas, up significantly from numbers in 2019.
Clearly, this new and burgeoning industry (expected to grow by $31.5 billion by 2025) fulfills one of my core beliefs: The skillset that makes you an exceptional doctor is NOT the same as the skillset required for entrepreneurial success.
If you're considering starting a medical spa, I can help you with a simple, straightforward business strategy broken down into bite-sized, doable steps to build a 6- or 7-figure freedom-based business.
Join me at The EntreMD Business School — the number one school designed for physician entrepreneurs who want to accelerate business growth but need the tools, strategies, and real-life advisors who have done this multiple times!